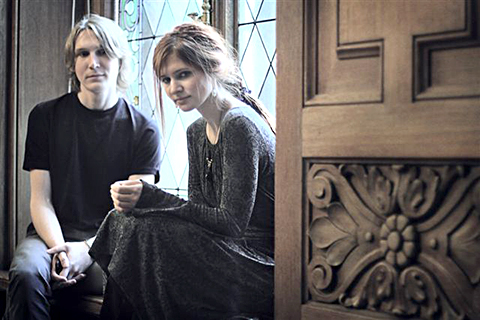 iamthemorning is a neo-classical vocal indie band from Russia. Full band consists of piano, vocals, guitar, bass, drums and string quartet and sounds like prog-rock, with arrangements influenced by Russian Classical Music heritage and various ethnic motifs.
The sound may vary, as the band can play both acoustic sets (grand piano, vocals, string quartet) - and then it turns to fragile neo-classical (thought, rather gloomy) collective, and prog-rockish sets when fragility of neo-classical concept is being empowered by sophisticated rhythm section and jazzy guitar. All instrumentalists in the band have higher classical education and are studying in St Petersburg Conservatory.
Apart from the masterful piano that you can rarely meet in contemporary music at all, one of the most remarkable parts of the music is reedy soulful voice of vocalist Marana. Her singing, together ingratiating and detached, may seem even dolorous from time to time, but still full of soothing intonations.
iamthemorning combine non-typical but rather easily perceived vocal melodies of progressive rock with a distinctly classical musical approach when it comes to the arrangements, creating music that fell between the orchestrated meditations of Philip Glass, powerful rhythms of Porcupine Tree and Tool and the abstract poetics of Maynard James Keenan.