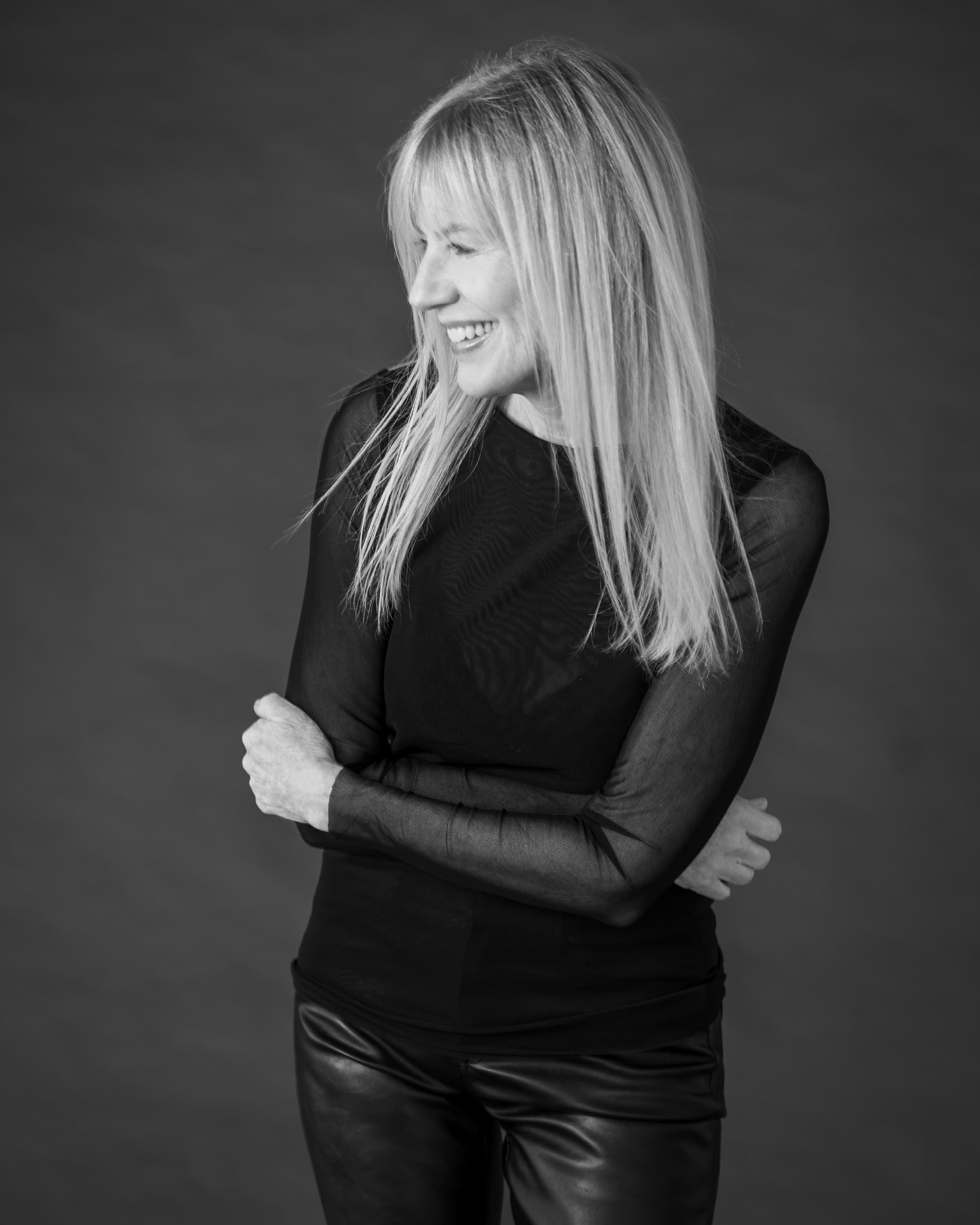 Wendy Webb is an American singer, songwriter, musician whose music combines elements of folk, pop, rock and jazz with sophistication. Webb's compositions have an affinity to Carole King, Joni Mitchell, Norah Jones and Laura Nyro. She has performed in Cuba, Paris and New York.
Born in Iowa and self taught on piano and guitar, Wendy began performing at age 14. She wrote her 1st song "Children On The Blue" at college while playing venues in and around the Chicago area. She says, "Those formative years listening to the records of the great songwriter poets, to Miles Davis and The Band, and groups with that Philadelphia Sound were the best".
Relocating from the midwest to Los Angeles was pivotal for Webb when she was fortunate to meet Joni Mitchell's engineer, Henry Lewy, who offered her studio time and mentoring. She recalls, "That's when I learned about recording and my own performance". Wendy's voice can be heard on "Lonely Teardrops" by Blue Oyster Cult and "Loving Time" by Michael Martin Murphy. While signed to Columbia, Epic and later Ariola Eurodisc labels, her band played the classic Troubadour, Whiskey a Go Go, Palomino Club and the Golden Bear and continued to perform solo at venues around the city.
Wendy found greater access to top studio musicians in Nashville and a comfortable environment in which to record. "Having a house in town made the recordings more organic and it was convenient for studio players to stop by the house after their day sessions to play on what I thought were some artful demos". Those demos became "Morning In New York", released in 2003. It was Webb's 1st solo album.
Her songs, "Driving In A Dream" and "My Baby" received honors in the John Lennon Songwriting Contest and "Camden Town" placed top ten in the Lilith Fair Songwriting Competition.
Webb says, "Moving to SW Florida gave me a fresh start and a boost". Inspired by trips to Cuba in 2007 and 2008, she released "Moon On Havana" in 2009 followed by "Edge Of Town" in 2011, both garnering critical acclaim. Her next 2 records, "This Is The Moment" and "Step Out Of Line", brought even greater recognition internationally. "This lady has made an album of absolute world class", said Holly Moors, in the Netherlands. "This is premier division song writing. Add to that a glorious voice and faultless production values", said Simon Redley in the UK.
Wendy has been a guest on NPR's WGCU with Amy Tardif, performed for the Florida House in Washington, DC, recorded at Radio Progreso, Havana, played Harry's Bar in Paris, the Bitter End in New York City and concerts at BIG ARTS, Sanibel Island.
Webb began recordings for "Silver Lining" at a studio close to her island home with accomplished musicians and producers Danny Morgan and John McLane. Before the album could be completed, a catastrophic hurricane hit Sanibel Island leaving her, and so many others, homeless. Fortunately, the studio was spared. Wendy says, "It has taken us extra effort, time and love to finish this album and 'Silver Lining' feels like real celebration".
Webb is married to New York Times best selling author, Randy Wayne White and currently in the process of rebuilding their home on Sanibel.