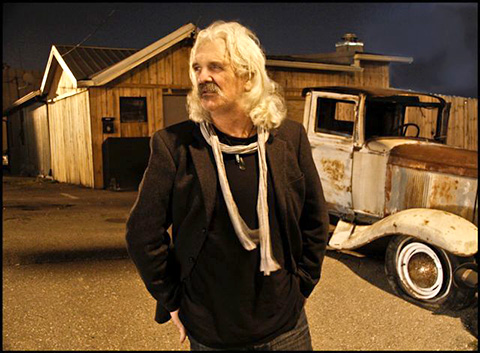 Irish-born songwriter Tony McLoughlin's 5th album "The Contender" follows his acclaimed 2010 release "Ride The Wind". Working once again with Ben Reel, this time with Tony alongside as co-producer, McLoughlin has also retained the same rhythm section from "Ride The Wind" of Ronnie O'Flynn (bass, percussion) and Michael Black (drums). Opting for a no frills approach and the less is more attitude, "The Contender" is a guitar-driven Americana tour-de-force, with Tony's telecaster often playing a starring role while elsewhere three exceptional guitarists more than play their part, also adding an eclectic international flavour to the project - German-born, now Nashville-based Thomm Jutz (Nanci Griffith, Otis Gibbs, Mary Gauthier), German bluesman Timo Gross (with whom Tony is currently recording another project) and respected Monaghan musician Mick McCarney. Elsewhere top Belfast session man John McCullough plays keyboards on all tracks, while harmony vocals are provided by Tony, Ben Reel, Julieanne Reel and Irene Kelley and Justyna Kelley from Nashville.
In 2000 Tony McLoughlin recorded his debut album "Cinerama" in Germany in the talented production hands of Thomm Jutz. This was followed in 2002 with the rougher edged "Glory Bound" also recorded in Germany, this time with a powerful band led by guitarist Keili Keilhofer (Jack Bruce, Kevin Coyne). In October 2006, Tony travelled to Nashville to record his 3rd album, once again in the creative production and guitar playing hands of old friend Thomm Jutz, by now a Nashville resident and increasingly in-demand producer and musician. The resulting album, "Tall Black Horse" was a masterpiece full of deeply powerful songs.
Following an appearance at the Nashville-Belfast Songwriter Festival 2007, Tony signed a contract with the respected Nashville publisher Matt Lindsey (Bonnie Raitt, Garth Brooks, Trisha Yearwood, Hal Ketchum). Returning to his Irish roots in 2009, Tony recorded the magnificently rocking "Ride The Wind", which was produced by Ben Reel. The infectious mix of rock, blues, and country-tinged roots is a 'play it again' classic and the reviews duly recognized this. A charismatic live performer, Tony has shared stages with Steve Earle, Arlo Guthrie, Tony Arata, Tom Paxton, Janis Ian, Kinky Friedman, Dougie McLean, David Olney, Lee Roy Parnell, Irene Kelley, etc, and continues to tour in Europe and the US with his band and also as a duo and solo act. His live shows are thrilling, electric and exciting.
Tony continues to write and record albums and is currently recording a project with German guitarist Timo Gross and German percussionist Marlon Klein and plans to record a stripped back acoustic album next spring.