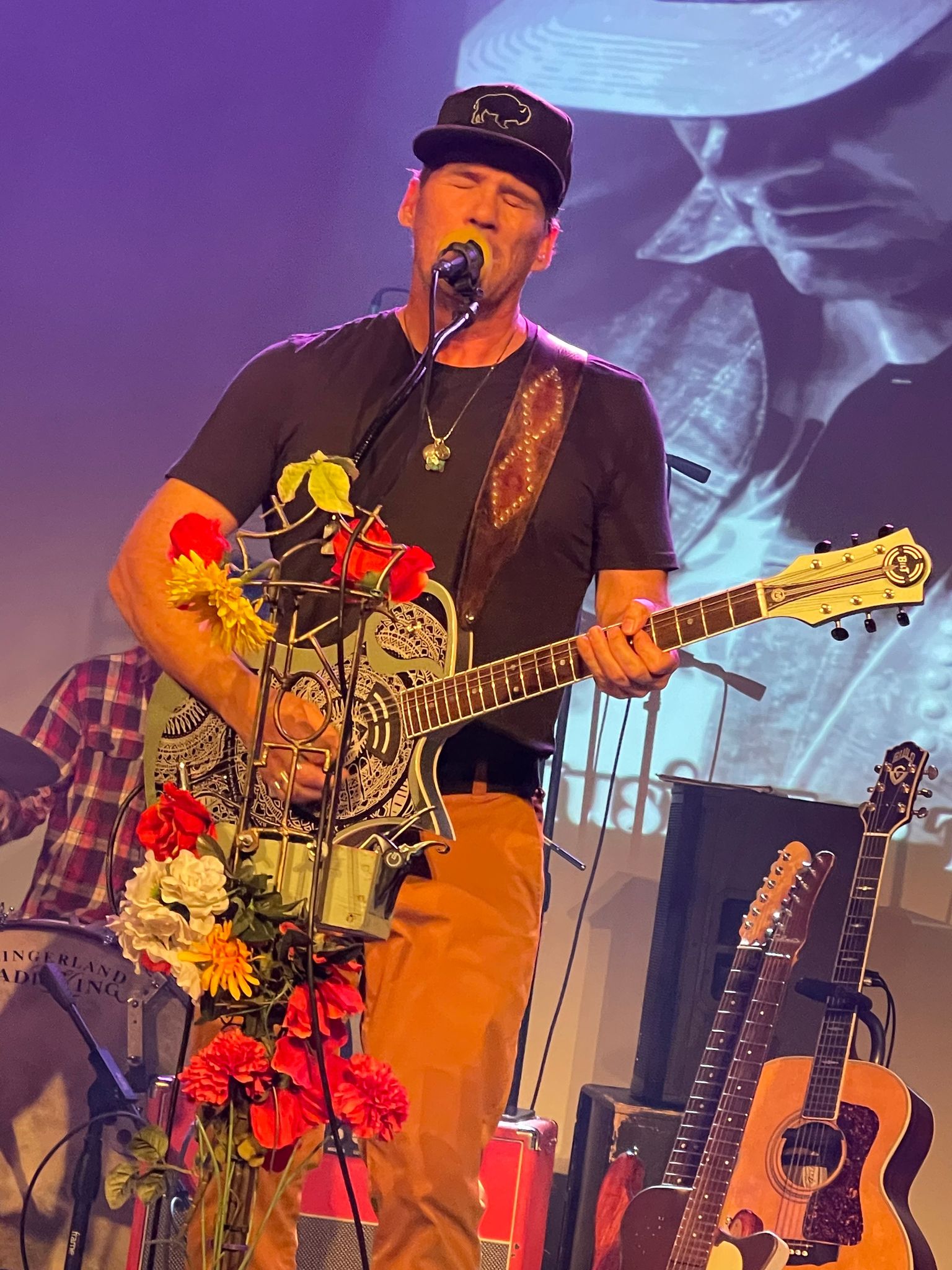 Since picking up the guitar at age 18, Todd Partridge has spent most of his adult life making his own music. 1st with the band Black Light Syndrome then Salamagundi, and 5 albums and over 500 live shows with critically acclaimed King Of The Tramps. His new solo album "Autumn Never Knows" showcases more reflective and lyric forward songs. His solo tour features interpretations of material from his various bands, new solo songs and some select covers.

With 11 albums of original music under his belt, Partridge has proven that he has a unique voice. What kind of music is it? Wandering music. Whiskey gospel. American roots music. Borrowing from the blues, american folk, country, classic rock and americana, the music in Iowa has a unique flavor and feeling. He grew up in the raw, agricultural, midwestern prairie, surrounded by old barns and cornfields. Where hard working Irish, German and Scandinavian immigrants elbowed out the French and indigenous people for a chance to cut farm ground out of the wild prairie. Iowa is often called the middle border because it separates the busy east from the wide open west and the cold north from the sweaty south.
"I guess we don't feel like we belong to any american cultural region, and have had to cut our music out of the same prairie fields", Partridge says. "I grew up listening to my mom's Bob Dylan, Beatles, Blood Sweat & Tears and Santana records and watching the Grand Ole Opry on television every Saturday night. My dad played trumpet in a big band, and he had jazz records around the house. The soundtrack for my misspent youth was AC/DC, Rush and Led Zeppelin, and for a couple years, in inner city Milwaukee, WI, a healthy dose of Parliament, Funkadelic, Chaka Kahn and Ohio Players".
But eventually all roads lead to the blues. As a boy, his family traveled a lot. "My parents were born in Iowa, but moved us to California for opportunities, then Oklahoma, Milwaukee and finally back to Iowa. We moved 12 times before I was 12 years old, I guess I never got to throw down roots, until we ended up back in Iowa", Partridge says. "I guess I'm just the wandering kind. Yeah, I'm a bit of a grifter, I'll sing for my supper and might pick your pocket when you aren't' looking.
Partridge also has published a book of poems, 'Shovel And A Prayer' (Yellow Suit Publishing, June 21, 2022). According to Yellow Suit, "The book explores themes of movement, encroachment, and sentient with an obvious passion for nature, life, and love. The reader can hear the sound of a froggy chorus in twilight repose even as Partridge laments how few remain. This collection draws deeply from the author's Iowa roots and dwells in the space between land and spirit".
Partridge says, "The songs I write is pieces of poems and stories put together with music". The "Todd Show" is a foot stompin', hand clappin' rock and roll gospel, with heartfelt ballads and sing a longs. According to City View show reviewer Chad Taylor, he is "part troubadour, part tent revival preacher, Partridge holds court over his audience, welcoming all to the tramps roots rock and jam band sound with the charisma of a faith healer".

For Partridge, his solo shows are a chance to stretch out and play King Of The Tramps favorites with a different intimacy and dynamic, and introduce new solo material. Partridge says, "I've always hid behind a band, even though I'm in the front, and have avoided performing solo shows. A few years ago, I reluctantly agreed to play some solo shows and the shows went well. I found that it was more free to play alone, and the audience was really responsive and fun".
He continues, "For me, as a performer, music is a two way exchange, and I enjoy sharing these songs with new audiences and getting energy back from the crowd".