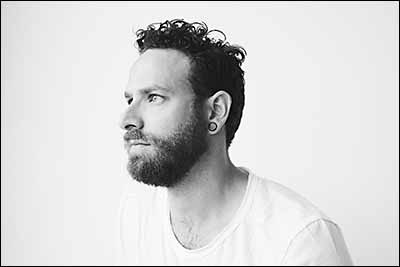 Todd Kessler has quite a story, and, with all the memories floating around in his head, perhaps it makes sense that his new album, scheduled for release late this year, is entitled "About Memory". With precision and grace, Kessler seeks to make sense of the past, while looking pensively into the future. Appropriately, "About Memory" finds Kessler going back to his roots, producing a timeless folk sound, with hints of alt rock and classic americana.
Born and raised in the Chicago suburbs, Todd Kessler was always singing. He began playing the trumpet at 9 years old, but by 12, he'd fallen in love with the guitar and began writing his own songs. After graduating from the University of Illinois with a degree in music theory and composition, Kessler began work on his first LP, "We Are the Musicmakers". The album was released in 2006 and led to a series of gigs across Chicago.
Shortly thereafter, Kessler formed a new band and teamed up with producer Greg Magers (Lupe Fiasco, Umphrees McGee, Matthew Santos) for his next 2 releases, "The Veronica EP" and "Boomerang". Both albums were well received, allowing Kessler and his band to perform at some of Chicago's most famed venues, including, Schubas Tavern, Double Door and Lincoln Hall. With a democratic songwriting process, Kessler and his band decided to work under a new name, Todd Kessler & The New Folk. In 2012, they released their 1st album, "Sea Fever", which was produced by Manny Sanchez (Patrick Stump, Umphrees McGee). The album's release was supported with a lengthy residency at Schubas Tavern, but as it happened, Kessler missed part of the residency when he was chosen as part of Team Ceelo on NBC's 'The Voice'.
Gaining exposure from 'The Voice', Todd Kessler & the New Folk began touring more, playing festivals like Summerfest, Taste Of Chicago and Mile Of Music. Between 2013 and 2015 the band worked on new material and released 2 singles, "Exactly Where I Should Be" and "Have Yourself A Merry Little Christmas". But, as members of the New Folk began getting married and having children, life on the road became arduous. Eventually, the New Folk agreed to a break, disbanding indefinitely to spend time with their families.
Even with 2 young children, Kessler has managed to write an impressive amount of new songs. After the birth of his 2nd son in 2015, Kessler's songs took on a more nostalgic tone, confronting the range of emotions that come with fatherhood. Like watching old home movies, the songs play like the soundtrack to the human condition. And, these are the songs that make up Kessler's new album, "About Memory".
Recorded in Los Angeles at New Monkey Studio (made famous by Elliot Smith), "About Memory" was produced by Marc Daniel Nelson (Fleetwood Mac, Colbie Caillat) and Ran Jackson (Katy Perry, Goo Goo Dolls) and mastered by Eric Boulanger, who has worked with industry titans like Adele, Green Day, and Neil Young. "About Memory" proves a brand new beginning for Kessler, or as he calls it, 'a way to move forward by looking back'.
Influenced by artists like Paul Simon, Fleetwood Mac, Ryan Adams and David Gray, Kessler has evolved into the consummate storyteller, 'when a songwriter can tell a story that is specific to them, yet allows the listener to hear him or herself in it, that's the pinnacle for me', shares Kessler. 'I like to call myself a realistic optimist. I will always tend to see the bright side of things but don't shy away when things get real'.