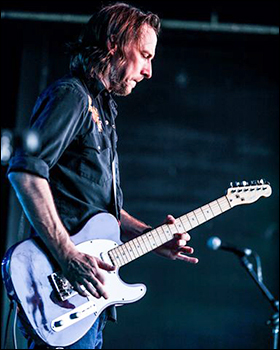 The Perpetrators front-man and founding member Jay Nowicki is rated one of Canada's tastiest guitar players. Together with the "meat and potatoes" rhythm section of Ken McMahon & John Scoles (or sometimes founding member Ryan Menard) they deliver a tight, raw and intense blues experience that is sure to make you get up and shake it.
The Perpetrators' albums have garnered WCMA awards and Juno nominations. Their ability to stay grounded to their Winnipeg roots, coupled with the raw energy and extreme talent makes this one of the best groups to come out of Canada.
Once a not-so-well-kept-secret in their hometown of Winnipeg, Manitoba, Canada, where they acted as house band for such visiting blues legends as Hubert Sumlin, Louisiana Red, Paul Jones and others, The Perpetrators kicked things up a notch in 2006. A European tour capped off a Juno Nomination and a win at the Western Canadian Music Awards. That decade, The Perps released two more albums, garnering various award nominations.
In late 2009, Jay Nowicki teamed up with Romi Mayes for extensive touring that saw them travel across the US, Canada and Europe, and recorded the critically acclaimed live album "Lucky Tonight" in 2011.
2013 had Jay and The Perpetrators back in the studio to record their latest release, the long awaited "Stick 'Em Up", which Dr. Boogie ('Classic 21' in Belgium) described as: "The dirtiest stuff you made so far, and the more accessible for my greasy ears". Accompanying the release, The Perpetrators will be returning to Belgium and Holland for the first time since 2009.