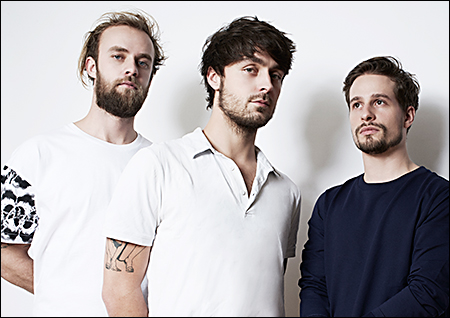 The Great Dictators is a Copenhagen-based rock band. They will soon be releasing their 2nd album 'Killers' through Danish label Royal Toad Records. The 1st single is called 'Strange Ways', and the animated video for the song stars Vladimir Putin and lead singer Dragut Lugalzagosi.
Singer-songwriter Dragut formed the band in the summer of 2011, and during 2012 The Great Dictators released 3 EP's. Danish radio and several medias quickly noticed their unusual sound, a mixture of Americana and Nordic melancholy, containing grand emotions and quirky instruments. The "dictators" achieved this by using instruments like saw, banjo, autoharp, mandolin and accordion, and especially Dragut's deep and intense vocals received a great amount of praise.
If you're just a small fan of great songwriting and an original sound, you should definitely begin to pay attention to The Great Dictators.