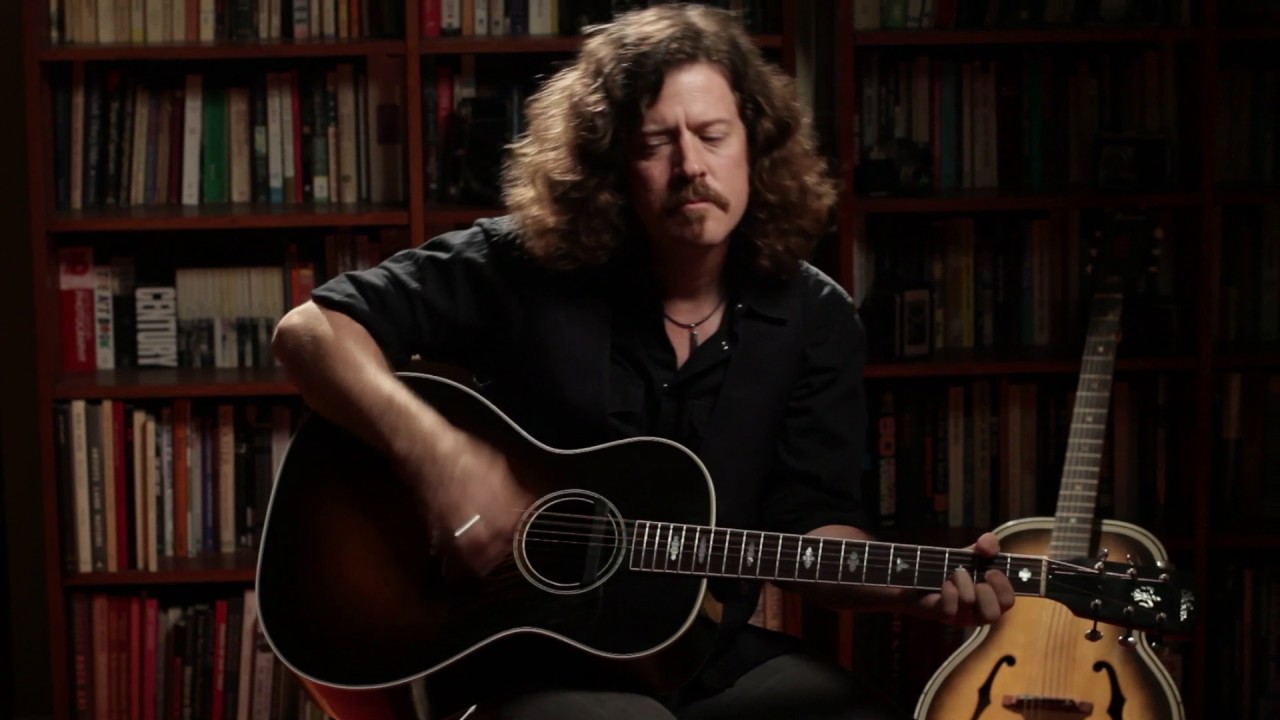 Ted Russell Kamp, like all artists , writes about what he knows. Kamp spends his life making music for a living, touring and making records and sings about life, love, traveling, surviving the chaos of the modern world and making music in the process.
"Walking' Shoes" is an album of 13 songs, all penned or co-written by Kamp, that deals with these familiar themes but his adept use of poetry, humor and honesty and his rich understanding and reinterpretation of Amercian roots music make "Walkin' Shoes" a joyous and inspiring ride. Kamp's voice is full of wisdom ("When you play rock and roll long enough, the blues is what you get", he sings on "This Old Guitar"), tongue in cheek humor ("I could have played it safe, I could have stayed in bed, but I won't stop and stay at home, I'll rest when I'm dead", he sings on "Home Away From Home") and wistfulness ("I'm not asking for much, just a horizon and a touch, of a hobo's lullaby", he sings on "Highway Whisper".)
The music is a combination of classic California singer songwriter music with hints of country and soul. With nods to Bob Dylan and the Band, Leon Russell and Waylon and Willie, it reflects the sound of the many cities and cultures Kamp has become familiar with and the cities he calls his homes away from home. The Big Takeover wrote, "Kamp simply knocks one ball after another out of the park. Saturated in talent and sincerity". Kamp is a musicians' musician. He has toured the world as a singer songwriter, playing solo and with his band, and released 11 solo albums. He has been called "a striking singer songwriter, absolutely hypnotizing" by Music Row, USA, and "terrific, a star on the rise in the tradition of great troubadours like Guy Clark" by No Depression, USA. His record, "Get Back To The Land", debuted at #1 on the Euro Americana Chart and his last 4 records have made the US Americna Chart's Top 100 Records Of The Year.

Ted Russell Kamp is also a producer and one of the most in demand bass players in Los Angeles. As a bassist, Kamp has been playing with Shooter Jennings since 2004, as well as written numerous songs for Jennings including the 2005 hit "Steady At The Wheel". He has also played with Wilson Phillips, Jessi Colter, Wanda Jackson, Rosie Flores, Billy Ray Cyrus and countless other great artists both on the road and in the studio.
Whether he's headlining a major show in the Netherlands with European superstars, playing Gruene Hall in mid Texas in the dead of summer, rocking an L.A. honky tonk with some of the best players in town, or working in his new studio to pull the soul from each song, Ted Russell Kamp pours his drive and musical talent into every note.