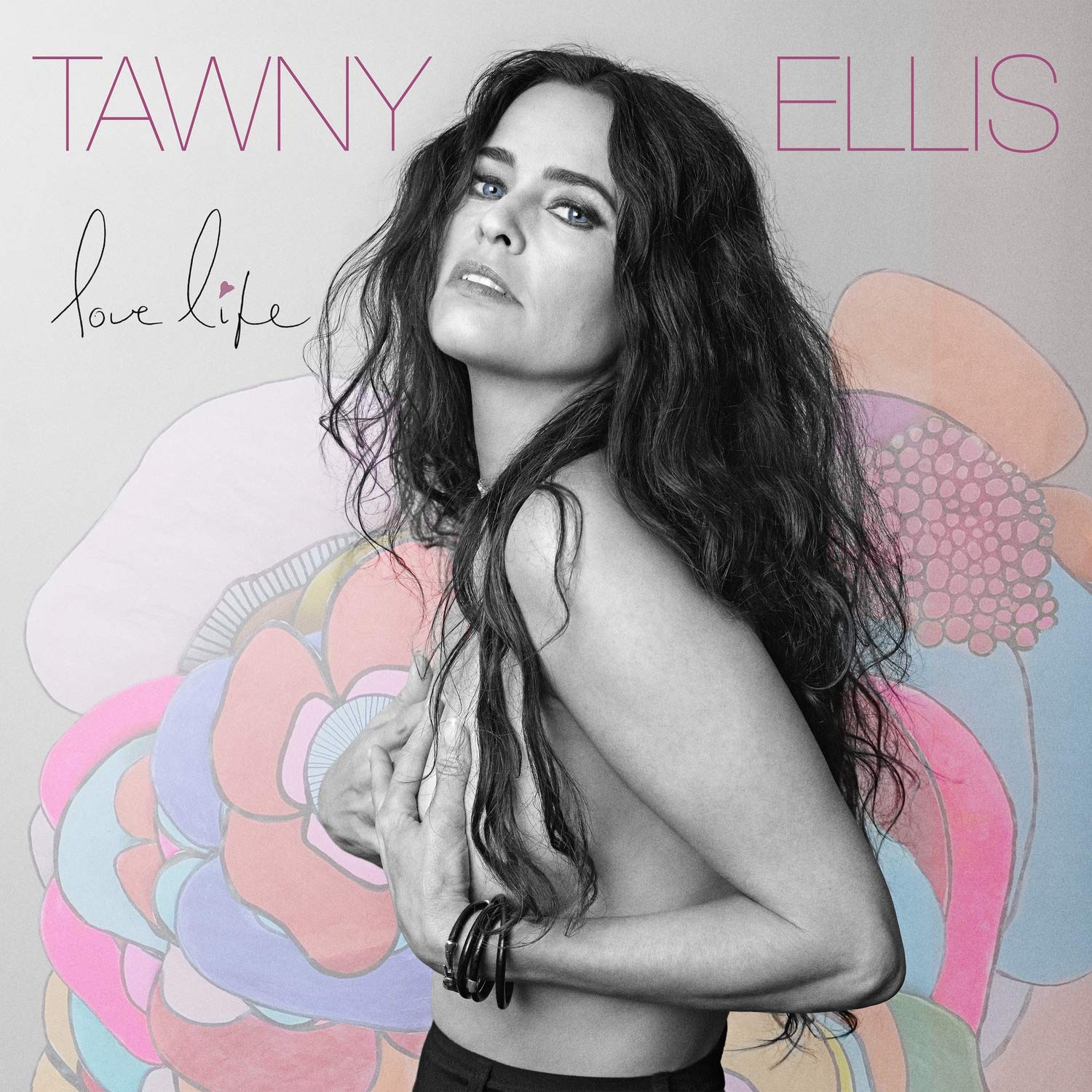 A glance at the song titles on Tawny Ellis' new album "Love Life" reveals a clear, unifying theme. "Pretend Love", "Deep End Of Love", "Spark Of Love". "This record took about 3 years to finish", Ellis says. "I can't tell you why, it was just the natural progression of it. The songs for the most part are very personal stories or perhaps stories I tell about what I have observed in relationships. I built these songs mostly with three different people, Gio Loria, my husband, Jesse Siebenberg and Ted Russell Kamp. I was lucky to have all of their extraordinary talent and input on board".

Ellis also had the help of renowned mixer Bob Clearmountian mixing some of the songs and Ian Sefchick mastering. Her friend, producer and instrumentalist, Don Was lent his mixing notes. "He gave the advice to bring my vocal up in the mixes so you can hear my breath, to let the vocals to be center stage. At first I was feeling too naked with the vocal sound being so present, but he was right! You can't argue with geniuses".

Ellis met Siebenberg when her husband who is an amp builder, Black Volt Amplification, was invited to Austin City Limits to deliver some amps to him. Siebenberg plays steel guitar for Lukas Nelson & The Promise Of The Real, so the couple was invited to see the show and hang out. "Jesse was a magic connection because he's an incredible producer. We bonded over margaritas the next afternoon and he asked me to send him some of my ideas. I had a great feeling about this connection and the first song we wrote together is a song called 'Pretend Love'. After that we found a great rhythm in working together".

Ellis also wrote and recorded a few songs with Ted Russell Kamp who is the bass player for Shooter Jennings, and also a singer songwriter and producer. "We met in Nashville playing Americanafest a couple of years ago. We had a blast writing together and recording some of the songs. Ted has incredible instincts".

"Love Life" is her 7th recording and 5th full length album. On her last release, an EP titled "Ghosts Of The Low Country", the Savannah, GA, native explored her southern roots, recording the album at the renowned Fame Studios with producer, Rick Hall. The sounds on the EP were as soulful as the region matching the very landscape of Muscle Shoals. With "Love Life", Ellis claims her music has grown with her. "It's just another chapter, but this definitely has more depth and bite to it. I've become more confident in my work and I think the work reflects that in many ways".

Guitar World once said of Ellis' voice, "It's the sort of voice one could make a meal of, in the vein of Neko Case". Along with her lush melodies and lyrical storytelling, Ellis says she is known as "the girl with the weird instruments" as she plays steel guitar and Omni chord. Ellis picked up the Omni chord several years ago when her friend, producer and musician Daniel Lanois suggested it. He lent her his Omni chord that Brian Eno gave him back in the 80's. "I took it home for the weekend and dove into it. It's a wonderful tool for writing and experimenting and I ended up writing most of the record on it. It's progressions opened up doorways for me, kind of like a key to the magic".

With the title track, "Love Life" Ellis wrote the song shortly after picking up the instrument. "I felt like the song was living in the instrument. It felt like it wrote itself in a way. I am always trying to find the light in life and the true underpinnings of this song are about choosing life".

Ellis, whose father committed suicide when she was a teenager pushes the message of carrying on instead of checking out, singing, "don't let go, you can defy gravity, through the darkest night, oh promise me".
Ellis' lush vocals on "Spark Of Love" tell the story of the cycle of life and challenges of aging. Written with Siebenberg, the instrumentation creates a landscape of melancholia as she sings, "what lies underneath all that you see, Oh humanity, oh frailty".

"Powers That Be" was written during the raging California fires in 2018. Ellis' friend who plays violin on the record, Scarlet Rivera, was living in Topanga Canyon when the fires hit the area. "I was just there the week before. I watched the news in horror. Tears streaming down my face trying to get her on the phone to make sure she was getting down the mountain in time. She did finally get out, but it was a close call, and I wrote this song on that day".

"Daddy" is a forgiving love letter to her father with just piano and voice. "I have attempted to write about my dad my whole life", she says. "So many crumpled papers on this one. But I finally wrote it".
Lightening things up at the end is a cover of Steely Dan's "Dirty Work". "It's just for fun, really", she claims. "It makes me feel nostalgic. And, it's kind of naughty".

"Love Life" highlights Ellis' mystical heartfelt crooning and ardent lyrics. "I've played the record for some of my friends and because they know my life stories they will just bawl", she described. "I think it's because it feels like a release to finally hear some of these stories in song. It really helps people to relate when the stories are real. I hope it helps them as much as it helps me".