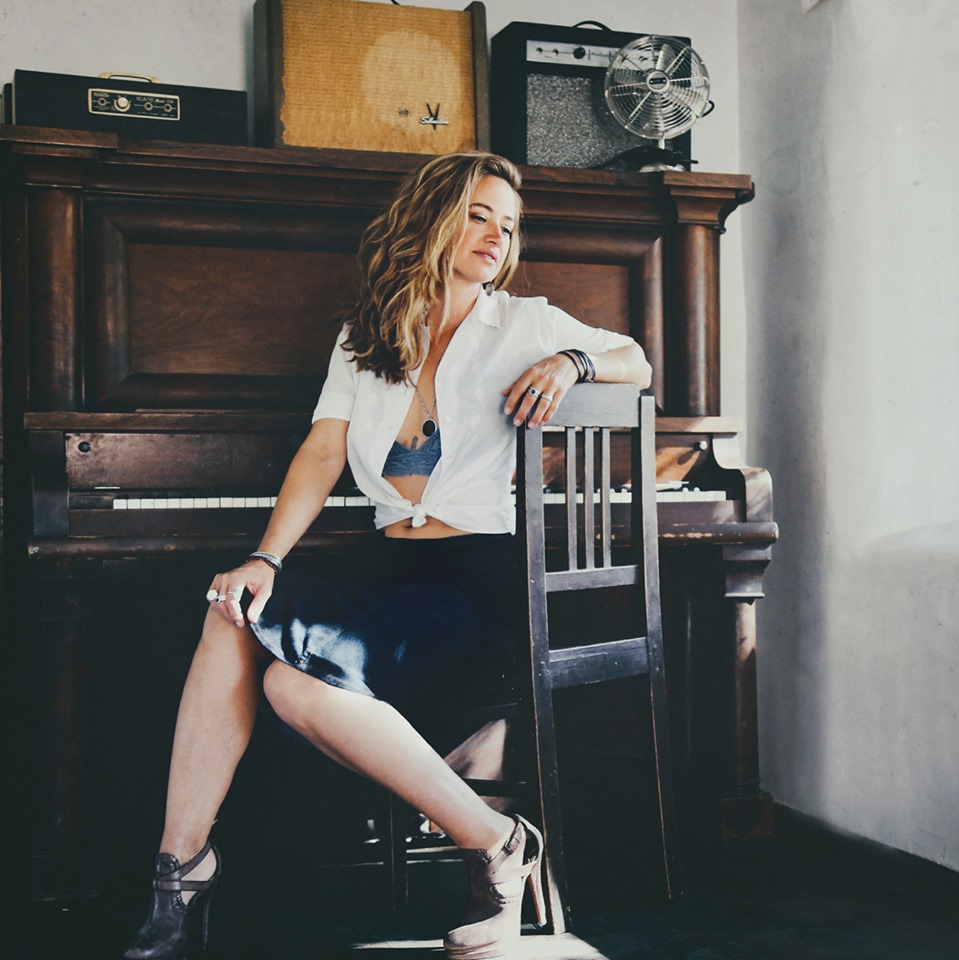 Described variously as vivacious, exuberant and sparkling, Stephanie Hatfield has a depth of character and songwriting skill that add up to an exciting package. Originally from the Detroit area, this eclectic performer hails from a Kentucky hillbilly heritage with a rich poetic history, and now calls the mountainous southwest her home.
Throughout a life of travel and exploration, music has been her loyal creative expression, and Hatfield certainly has a story worth telling. Although operatically trained, she effortlessly navigates multiple genres to find a true course to call her own.
This is music that embodies the emotional release of having your heart ripped apart and lovingly put back together again, but it's the raw power of Hatfield's delivery that makes it a pulse racing adventure.
"Out This Fell", her 4th studio album, is an indie, folk and pop offering that spins an assortment of epic tales including that of a 50 year friendship set in Naples, the abandonment of those left to the decay of Detroit, surviving a mental breakdown in the mountains of Northern New Mexico, and the sweet simplicity of a love that still holds true and comforting even after death.
These are songs about pain, love, admiration, compassion, confusion, longing and comfort. Hatfield says, "With this album, I have set out to express that calling in all of us to feel something, anything, to set a soundtrack to emotion. It's my story, my lens, my work and I am still seeking to find it everyday. We all have our own and I fell fortunate that I get to share mine in this way".
Sharing production duties with esteemed producer, engineer and musician Bill Palmer, Hatfield describes the band members as integral to this creative process. "They are like my family".
Listen closely to the intimacy of the interplay and you may hear a log fire crackling in the background on "Michigan". Then, there are the coyotes recorded on the Continental Divide Trail that pepper the etheral sounds on "In Those Woods".
Recorded and mixed by Bill Palmer at Torreon Studio in Santa Fe. Mastered by Frank Arkwright from Abbey Road Studios in London.