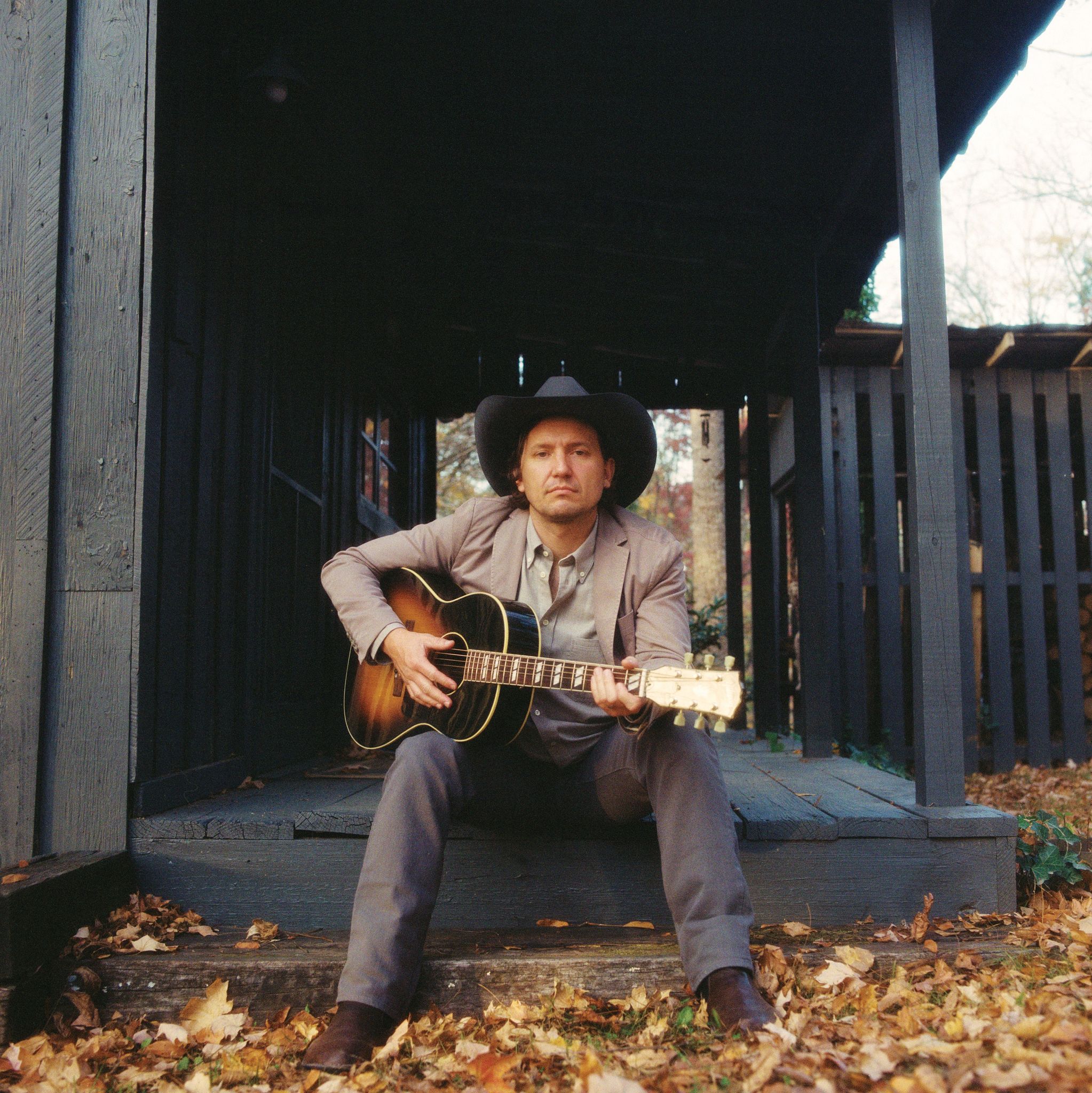 Rodney Rice knows just how to capture the fleeting glimmers of an emotional moment in life and turn them into songs that evoke our own feelings of despair and hope, loss and love. Rice delivers his lyrics with a knowing nod and wink, and a twinkle of the eye to the difficulties we encounter in our daily lives, and creates memorable characters in his songs, whose foibles remind us of folks we know. As he says, "Music is a common language that reaches all and brings people from worlds apart together". Rice cannily matches music with lyrics, pairing a glimpse of a world turned upside down with a jaunty New Orleans jazz swing melody or an ode to young love with a lively country shuffle.
On his self titled 3rd album, Rodney Rice travels over a wide terrain of emotion, from the death of beloved grandparents and the loss of a cherished pet to the grueling monotony of the road and the joyful celebration of marriage. He's joined on the album by a host of stellar musicians. Dave Racine on drums, Dennis Crouch and Jack Lawrence on bass, Jeff Taylor and Micah Hulscher on keyboards, Steve Daly and Sean Thompson on guitars, Kirk Donovan on trumpet, and Sam Hoffman, Maureen Murphy, Kyshona Armstrong, and Nickie Conley. Drew Carroll produced "Rodney Rice", which was recorded at Nashville's the Bomb Shelter.
The album kicks off with the rollicking track, a merry 2nd line dance number that combines cascading piano rolls with rockabilly guitar licks and gritty vocals. The song resembles sonically a meeting of the late Dr John with the Band and Louis Armstrong. The carefree musical style belies the gravity of the lyrics, which remind us how short life can be and how often we're sometimes stopped short by others who don't support us in our endeavors.
The rambunctious country shuffle "Rabbit Ears Motel" has sonic echoes of Pure Prairie League, the Supersuckers, Jason & The Scorchers, and early Jimmy Buffett; it's an affectionate ode to the motel of the same name in Steamboat Springs, Colorado. "My wife and I got married outside of Steamboat Springs on along a county highway that overlooked the valley", Rice recalls. "When we were leaving town she said, 'You should write a song about this place'."
The straight ahead rocker and defiant road song "Get To Where I'm Going" features screaming guitars, while the soulful, John Prine like, ballad "Nothing To Lose" celebrates Rice's grandparents. "It's specifically about my grandparents and the conversations I had with them", he says. "They raised me from a young age when I really had nowhere else to go. They encouraged my music, loved when a jam session would develop in their living room".

"River Roll" and "Little Pieces" mimic the cascading waters of the rivers of life, literal and figural, that Rice has navigated. The bluesy ragtime "Set 'Em Up" rambles along with a frolicking, New Orleans jazz tempo, while the scampering "Wonder Where I Came From?" ponders the mysteries of life. Rice's album closes with the jangly "Every Passing Day," a Byrds like tune that probes the inexplicable moments that life strings together and fill our hours of every day.
Rodney Rice is a troubadour, and he turns his experiences and his feelings into songs. The native West Virginian observes that "music comes from life experiences, fears, anger, sympathy, love, confusion, depression. It's why it brings people together. When it came to "Rodney Rice", Rice says he combined "autobiographical lyrics and creative imagination". Reflecting on his songwriting, he points out that he often starts with feeling which transforms into a lyrical line and then pulls together a melody around it.
Rice was surrounded by music growing up, whether on radio, kitchen tape deck, or television. When he was about 12, he started playing the guitar. "I knew a couple chords and started writing soon after learning them, actually I think I still only know a couple chords", he laughs. Rice worked for a while on oil and gas rigs in Texas. One night he talked to Jason McKenzie (longtime drummer for Billy Joe Shaver), and McKenzie pointed him to the Congress House Studio in Austin, where Rice made his 1st 2 albums, "Empty Pockets And A Troubled Mind" and "Same Shirt, Different Day". For his 3rd album, Rice found through album notes, the Bomb Shelter, in Nashville, and finally reached out to them amid the pandemic. For this album, he says, "The process was more analog, and combined with changing all the variables, it's no surprise there is a distinct difference between this one and my first 2 albums".
Rice's warm, gritty vocals, his ingenious and canny lyricism, and his ability to lay down a melody move listeners emotionally and physically, encouraging them to get up and dance, even as they let the lyrics settle into their hearts.