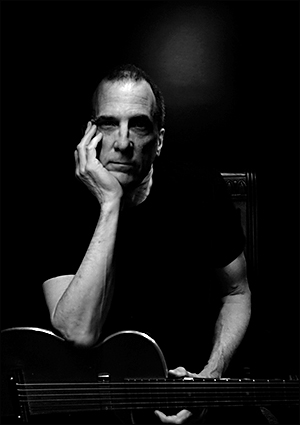 Rob Jungklas is a Memphis rock legend. In recent years, he has come roaring back into the Memphis music psyche with 4 critically acclaimed recordings on Madjack Records, "Arkadelphia", "Gully", "Mapping The Wreckage" and "The Spirit & The Spine". Ever prolific, Jungklas also self released "Nothing To Fade" in 2014.
He returns to Madjack Records with his new recording, "Blackbirds", a continuation of his delta-inspired exploration of the holy and profane. Rob Jungklas issued his debut LP "Closer To The Flame" in 1987 on Manhattan Records. On the strength of an MTV video aired for the single 'Boys Town', the record garnered airplay and modest chart success for his effort, while creating the iconic regional anthem "Memphis Thing".
The more reflective "Work Songs For A New Moon" that followed 2 years later on RCA, showcased Jungklas nuanced blend of pop songwriting and Memphis style r'n'b. Lee Froelich calls Robs songs 'profane and poetic, haunted by ghosts and damnation' and the sentiments are echoed by the likes of Rolling Stones David Fricke who describes the sounds as 'bloodied bottleneck guitar and choked prayer'.