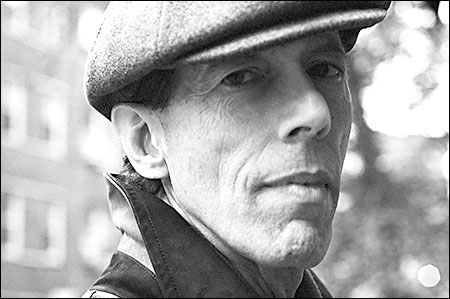 Called "a master of free verse" in the Boston Globe, Peter Gallway has released more than 20 albums on the Warner and Reprise labels, as well as various independent labels. A founding member of The Fifth Avenue Band, last year's critically acclaimed solo release "Muscle & Bone" was his most politically impassioned work to date. 2017 heralds the release of "Feels Like Religion", dedicated to, and inspired by, the work of Laura Nyro.
Along with iconic singer songwriter Annie Gallup, Peter Gallway has collaborated on 6 album projects in as many years as the duo Hat Check Girl, with their most recent collection "Two Sides To Every Story" in 2017 garnering several 4-star reviews. They are currently at work on a new project due for release in 2018.
In addition to his solo and band recordings, Peter Gallway has produced over 50 albums and special projects, such as the Grammy nominated "Bleecker Street : Greenwich Village In The '60s", featuring Chrissie Hynde and Jonatha Brooke, and "Time And Love : The Music Of Laura Nyro", featuring Suzanne Vega and Jane Siberry.
He has also produced projects for singer songwriters Laura Nyro, Cliff Eberhardt, Annie Gallup, Louise Taylor, Aztec Two-Step, Wendy Beckerman, and Japan's Bread & Butter, to name a few. He has had his music featured in film and theater, and has had songs performed and recorded by Bette Midler, Kenny Rogers, Cliff Eberhardt, Bread & Butter, Kalapana and many others.
Peter Gallway makes his home in Ojai, California.