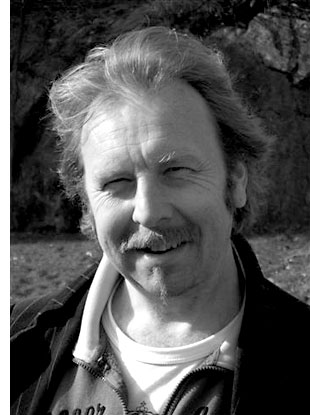 "Wunderbaum" is album number 17 in an almost 40-year career by Peter Bryngelsson, and this is his 3rd album as a solo-artist.
At 3 different occasions Peter has been nominated for a Swedish grammy award, has composed for theatres and movies in Sweden, and the rest of Scandinavia, does lectures in the area of music for films all over Europe, and tours with several different bands in more than 10 countries.
Peter's old band Ragnarök reunited last year to record an album, "Path" that was very well received all over the world. The album was sponsored by an old fan and IT-millionaire from Switzerland, who's dream was to make the original band record again, in the old studio, with the original producer.
The brand new CD "Wunderbaum" was initiated by a Japanese fan that later became much to sick, to complete the project, and therefore Peter is producing the album on his own label, with a strong interest from all over the world.
The music on the new album is inspired by sound-recordings of the enviroment, in and around his house, in the middle of the woods, in the south of Sweden, and is composed for a generous orchestra of guitars, double bass, drums, harmonica, saxophone, strings, banjo, slide, and the very rare instrument, Hohner Claviola, that is mostly known for a small appearence in the Beatle song, "Baby You're A Rich Man".
The music on "Wunderbaum" gives different aspects of the experience of a tree. Violently powerful, magnificent, beautifully ornamented, lyrically poetic and tender and sweet. Both rooted in the ground, as well as reaching for the sky.