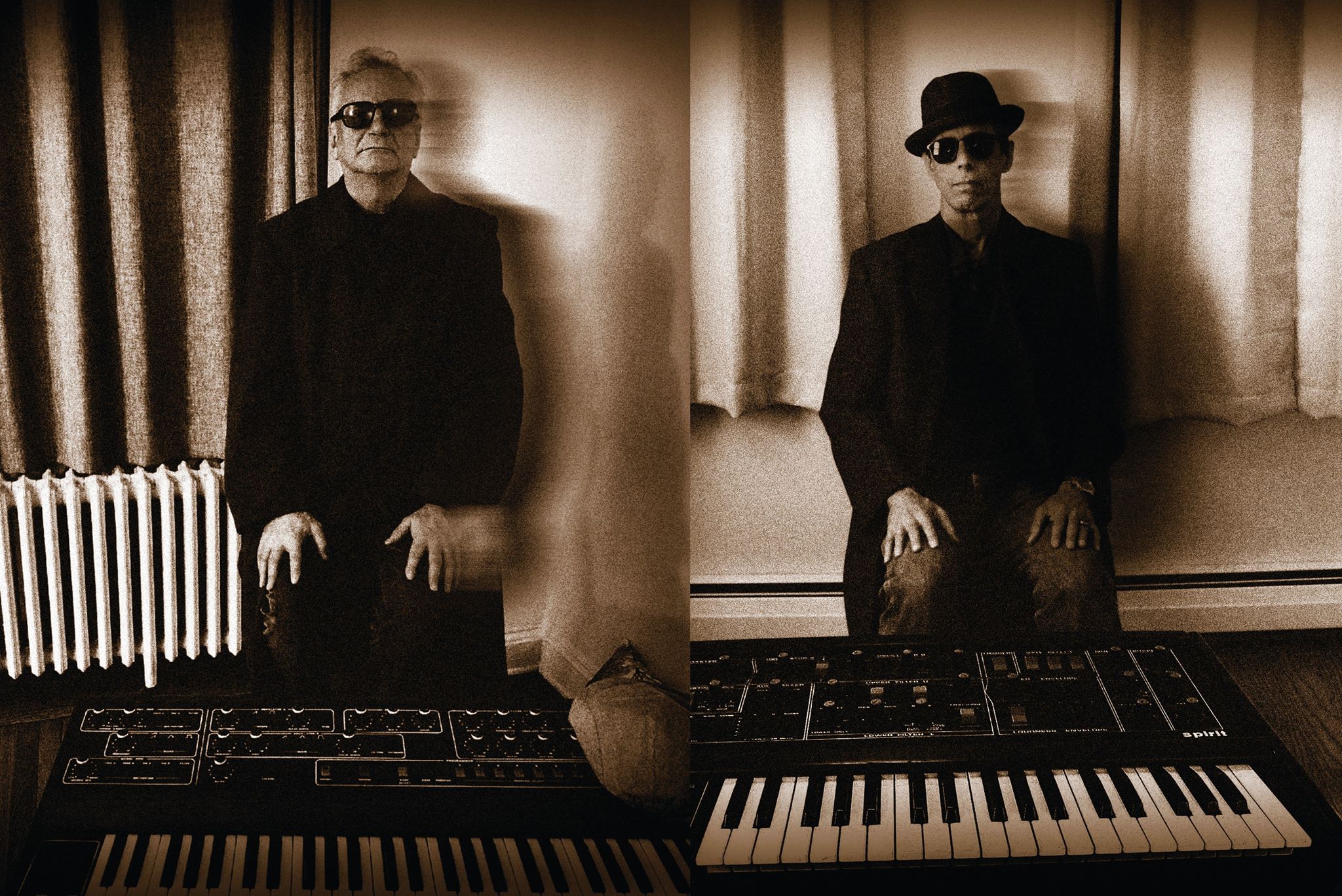 Parker Gray is the collaboration between singer, songwriter, multi instrumentalist, engineer and producer Peter Gallway, and keyboardist, synthesist, producer and composer Harvey Jones. It sprang from Gallway's desire to expand his work into the realm of atmospheric and emotional landscapes and who better to help create this vision than his friend Harvey Jones, who has performed on recordings with Robert Fripp, Sting, Paul Buchanen, Jerry Marotta, Tony Levin and Carla Bley. The spoken element of these recordings derives from the poetry collection, "Big Mercy", by Peter Gallway on Gallway Bay Press.
The following notes on the material are by Peter Gallway :
01. "Romance Comes" ~ The groove was looped from a clothes dryer and opens to
the romantic streets of the city
02. "A Younger Man's Hands" ~ My father has a younger man's hands, fingers delicate and pure.
03. "Poetry" ~ It's the poetry that drives me, the good and the bad. How to be an LA hip hop poet? It's hard to do.
04. "Breathless" ~ Inspired by the seminal Jean-Luc Godard film of the same name, the bad boy movie that changed a generation. I will betray you and I will not know why.
05. "Tango" ~ Soft tango breathing, only the nighttime silent witness embracing caress, two steps from a kiss.
06. "Rolling Stones 1964" ~ The first concert I ever saw. It changed my life forever.
07. "Luminous Darkness" ~ Musicians live like lifers without parole.
08. "Spanish Is Spoken Here" ~ Coffee in a west side LA café. Spanish is spoken here, and people drive.
09. "The Uninvited Guest" ~ The uninvited guest comes to place a call, to leave his card politely in the hall, certain he will close the deal all in time, all in time.
10. "Impressions" ~ Modigliani in museum light, Montparnasse once brief shining.
11. "Quiet" ~ One day there will be only the quiet, a book on your chest in the soft light.