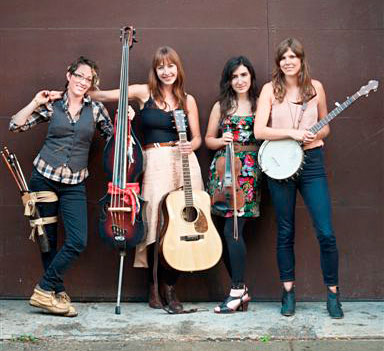 "Venez Danser" is the latest release by the stellar Canadian all-female roots quartet Oh My Darling. After returning from a busy summer of festivals, headlining two international tours, and releasing their 2nd full length album, "Sweet Nostalgia", Oh My Darling is happy to announce the release of their very first album comprised of entirely French material.
The 6-song EP is a collection of the French material the gals have been performing and recording over the last four years, and features Oh My Darling's unique talent for combining beautiful original material with intricately arranged traditional music.
"Venez Danser" is Oh My Darling's way of giving back to the French and Métis communities that have been a wonderful support to the girls over the years. With the hopes of exposing the beauty of the French music to audiences of all languages, the girls are excited about bringing the album to their fans at home and abroad.e members of Oh My Darling, and each is a musical prodigy in her own right.