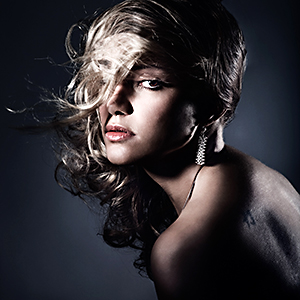 Critically acclaimed singer-composer-actor Naama Kates will soon release her 3rd album, "Souled", on December 30th, 2014. On the new album, Kates reunites with award-winning producer Cyrus Melchor, who also produced her first album, "The Unexamined Life". The new album, "Souled", is an ethereal reflection on life, love and longing in Los Angeles. The thoughtful lyrics showcase Kates' sultry voice and genre-bending arrangements. "Souled" was recorded at Mount Cyanide Studio in Atwater Village and at engineer Scott Fraser's studio in Mount Washington, in Los Angeles. Her 1st single off the album, the hip-hop infused "Waves", has already been hand-selected by the taste makers at Los Angeles-based radio station, KCRW, and is playing on the Garth Trinidad Show.
"Souled" finds Melchor incorporating more electronic elements into Kates' continually evolving sound. Her smoky vocal styling's draw comparisons to Fiona Apple, Cat Power, Norah Jones, Regina Spektor and Tori Amos, and yet her sound remains uniquely her own. The subject matter on the album was inspired by everyday life – from frustrations with the City of Los Angeles' Parking Violations Bureau to the political upheaval in the Ukraine, to Kates' search for her missing cat (who is safely back home). Additional collaborators on "Souled" include Joseph Harvey on cello, guitarist GE Stinson, Danny Levin on horns, drummer Rich West, and engineer Scott Fraser.
With several indie films and TV appearances notched on her belt, Kates continues to be active on the screen as well. Her film "Chloe", originally titled "The 10 Commandments Of Chloe", is set to be released in 2015. The undeniably autobiographical film, which stars Kates, is about a young musician who is new to Nashville, and features songs from Kates' "The Unexamined Life". The film, directed by Princeton Holt, swept up 9 awards on the festival circuit and at jury competitions, including several for 'Best Lead Actress' and 'Best Narrative Feature'. That attention led to the film getting picked up for distribution by a bi-coastal production company. "Chloe" is currently undergoing revisions before a wider release.