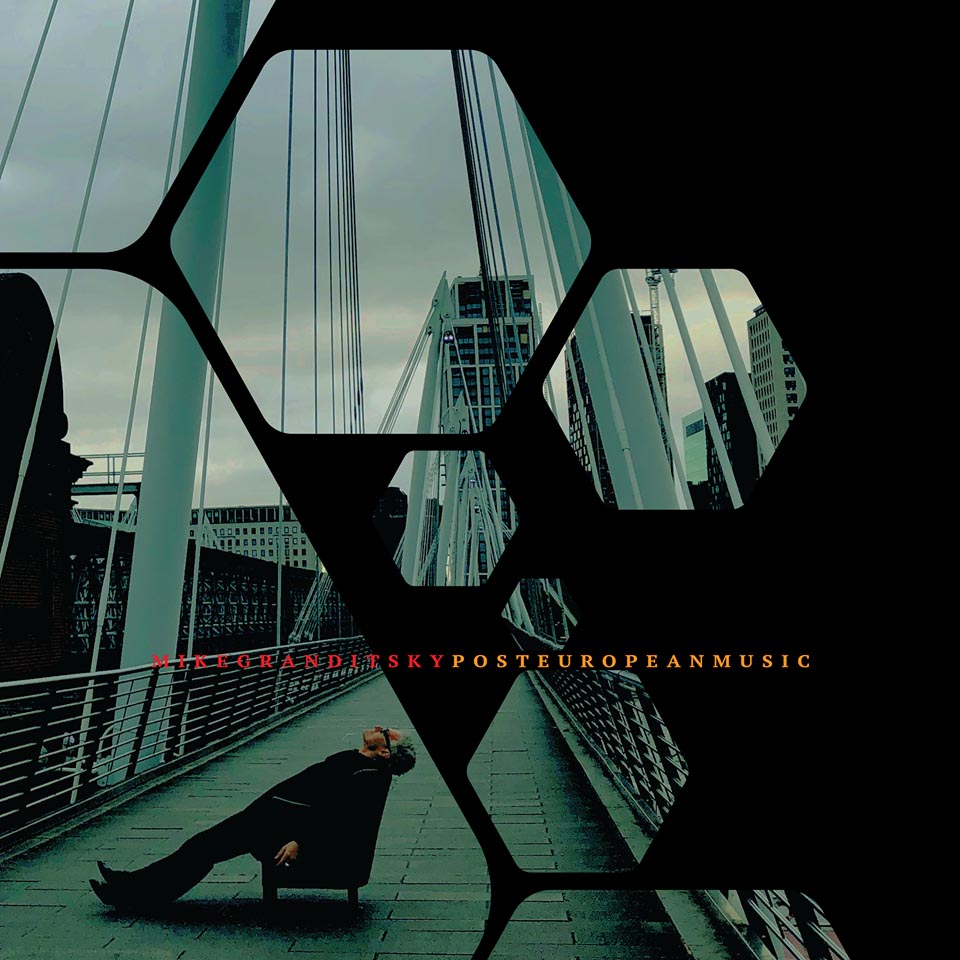 The album title says it all, "PostEuropeanMusic" epitomises the epic songs, lyrics, sound, and ambiance on Mike Granditsky's imminent new album. Following in the footsteps of Lou Reed and Scott Walker, Granditsky takes you by the hand and leads you through the dusty city streets, but this time it's not New York or London, it's Europe. He paints an aural soundscape that depicts 21st century Europe in all its decadence, debauchery and glory. It's a thrilling, foot tapping journey that's fuelled by intoxicating rhythms and punctuated with infectious hooks.
Mike Granditsky made his solo debut 2013 on his "MG1" album and followed it up 3 years later with "MG2". "PostEuropeanMusic" is a timeless piece that defies definition, but occasional flickers of seminal artists like David Bowie, Roxy Music and LCD Soundsystem shine through. How wonderful that in today's disposable world, we are still getting ageless albums like "PostEuropeanMusic", that will stand the test of time and still be significant for decades to come.
Big parts of "PostEuropeanMusic" are also included in the soundtrack to Viaplay's series "Partisan", featuring Fares Fares and Johan Rheborg, directed by Amir Chamdin.