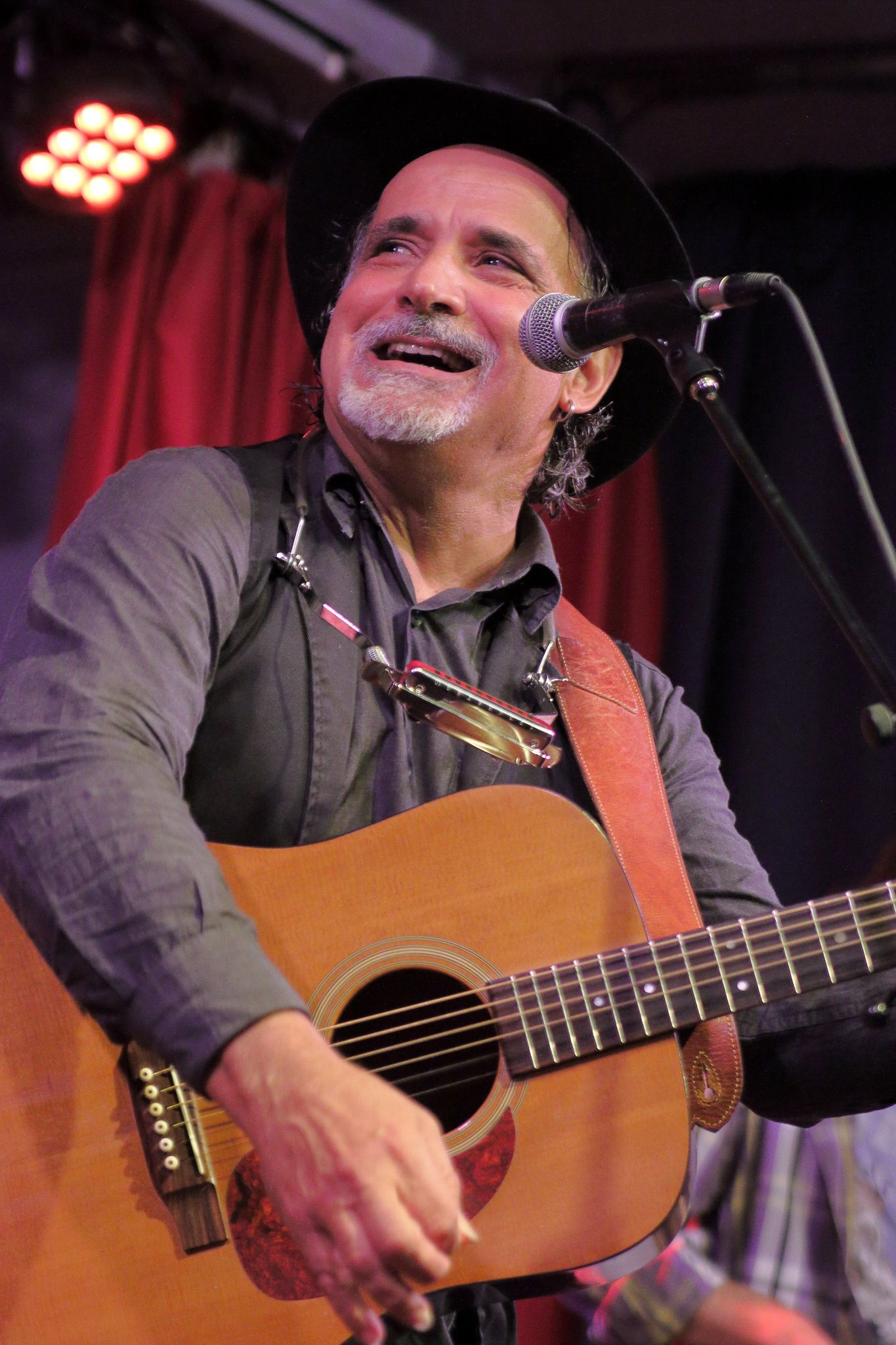 Grandson of an orchestra director of German descent, son of a Spanish painter and a pianist from Brazil, Marco R Wagner was born and raised in Rio de Janeiro's 1960's art scene. He had his 1st performance in Spain when he was 17 and was part of Madrid's cultural revival, 'La Movida'. In 1980 he moved to New York City to settle there as a singer songwriter from where he also frequented Boston's folk scene.
In 1991 he put out "What's Love Remains", which received great reviews in New York. Marco moved to Nashville in the 1990's where he recorded his 2nd album "Poet, Painter & Cowboy", and collaborated with artists such as Dolly Parton, Jana Stanfield, Julie Gold, ex members of the Byrds, Guess Who, Orleans, New Grass Revival and The Wooten Brothers.
Marco has toured with artists such as Sid Griffin from The Long Ryders, Gene Taylor from Canned Heat and The Blasters and Luthea Salom. In Nashville he co-founded the popular local band The Joytoys who published "Come Out And Play!" in 1997, and set up his own back up band Worlds Collide with whom he released "140 Reasons" upon landing a deal with Several Records in Europe in 2005. The album was a candidate for the Spanish Music Awards in 2 categories, while his acclaimed anti war single "Democratize" was featured on Neil Young's website.
"My Old Spain" in 2014 was an americana collection of acoustic songs with stellar collaborations, such as Jeff Espinoza from The Gypsy Runners and Ramón Arroyo from Los Secretos, which garnished rave reviews and airplay all over Europe and the US.
"Music Love Magic" in 2018 followed the success of its predecessor with an initial 1 month tour in his native Brazil and 3 in Europe.
In 2021 Marco R Wagner will release his new album "Back To The Plow".
During these difficult months worldwide Marco has been honing his observation on what might make us persevere with humility. Channeling it through new compositions for his 6th album of original songs, he has recorded alone in his home studio in Spain all instruments and vocals for 13 new tracks. One of the songs was again a collaboration with his compadre Jeff Espinoza. And as always, the album was edited and mastered by his good friend Grammy Award winner engineer Michael St Leon at The Switchyard Studios in Nashville, and published by his trusted label Several Records. This final collection closes a trilogy with his previous 2 efforts.