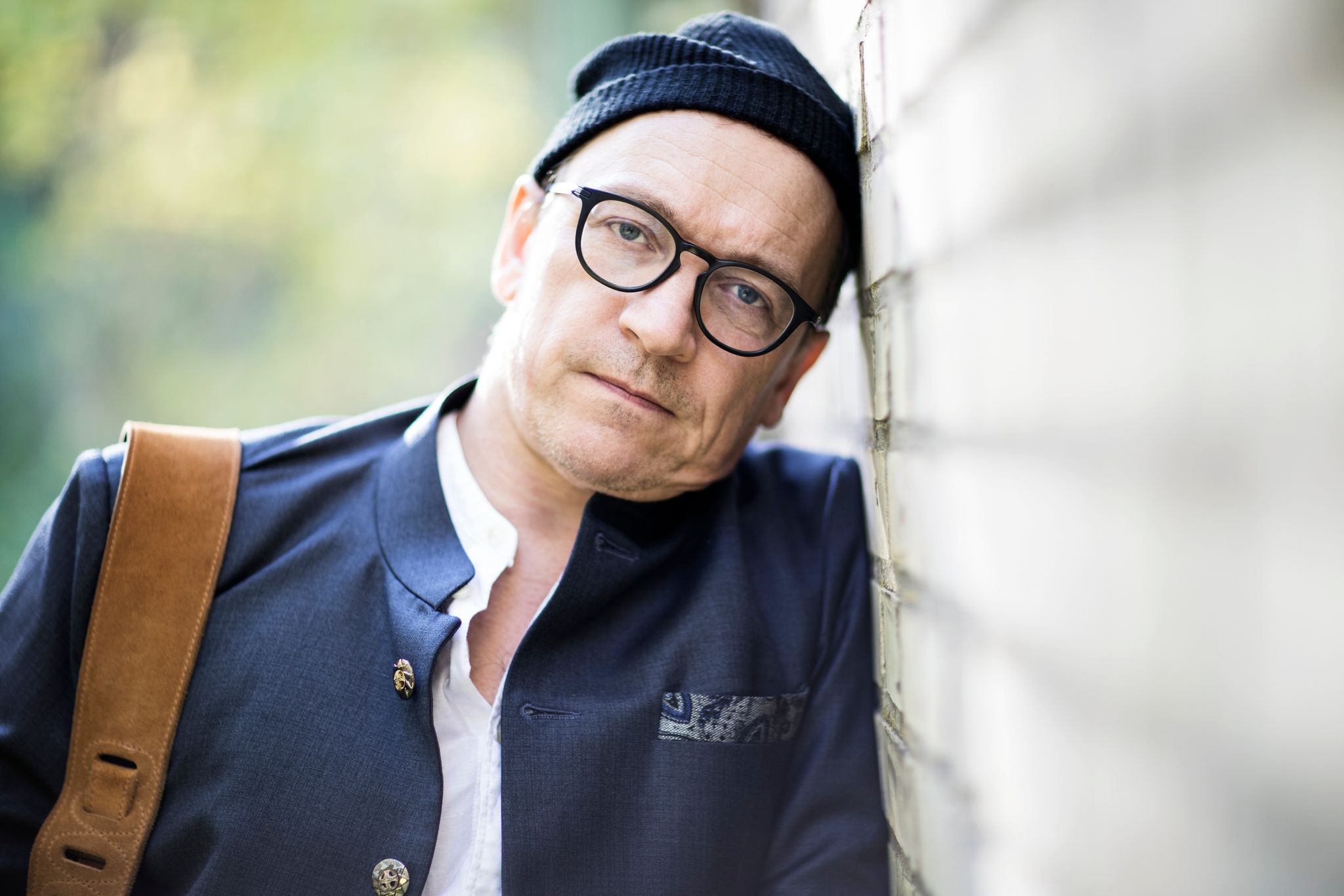 ENGLISH :
With the album "Sånger Från Drömmens Reservoar (Songs From The Reservoir Of Dreams), Magnus
Marcinkowski Pettersson presents personal lyrics and melodies with a sense of melancholy. The songs are a mixture of nordic folk music and contemporary music. They are based on existential themes expressed in a simple language, where the dialect of one's origin shines through the expression.
For some people it takes time to mature, to finish things, as well as finding the courage to develop their artistic expression. This album by Magnus Marcinkowski Pettersson needed its time. The album includes songs about letting go, finding your ways and realizing what is left when you are gone. The lyrics are explorative and bring light to a reality that is based on authenticity, honesty and curiosity. It describes the burden, as well as the force, and gifts of the choices and experiences from earlier generations.
Along with an ensemble of folk and contemporary musicians based in Gothenburg, Sweden, meditative and dreamy music is created. The music supports the lyrics and deepens the atmosphere of the songs.
Magnus Marcinkowski Pettersson is a singer songwriter who originates from the island of Gotland, Sweden. He is a performer, composer and actor based in Gothenburg since 1995.
SVENSKA :
Med albumet "Sånger Från Drömmens Reservoar" presenterar Gotlandsbördiga Magnus Marcinkowski Pettersson personliga texter och lyriska, melankoliska tonsättningar i konst- och folkmusikalisk skrud. Existentiella teman uttryckt med vardaglighet i språket, där dialekten lyser igenom. Autenticitet, närhet och enkelhet.

Tillsammans med en ensemble bestående av etno- och konstmusiker från Göteborg skapas meditativ och drömsk musik som på ett inkännande sätt stöttar visans text och stämning.
Magnus Marcinkowski Pettersson är vissångare född och uppvuxen på Gotland, numera bosatt i Göteborg. Han gick Nordiska visskolan 1992-1993. Är med i den fria musik, dans och teatergruppen Big Wind som turnerar i hela Sverige, där medverkar han som kompositör, musiker och skådespelare.
Albumet släpps den 24:e februari 2023 på Kakafon Records, men redan den 10:e februari släpps singeln "Något Litet Har Jag Sparat", om vilken Magnus säger så här, "Hjärtat som alltid vill lite till, lite för länge. Tiden går, dagarna blir år. 'Något Litet Har Jag Sparat' är ett andetag i en tillvaro där kärleken så lätt kvävs i vardagens grunda vatten. Vi har sett det komma och är inte förvånade. De flesta skilsmässor går mer eller mindre obemärkt förbi. Men också kärlek som långsamt tynat bort kan förtjäna att besjungas".