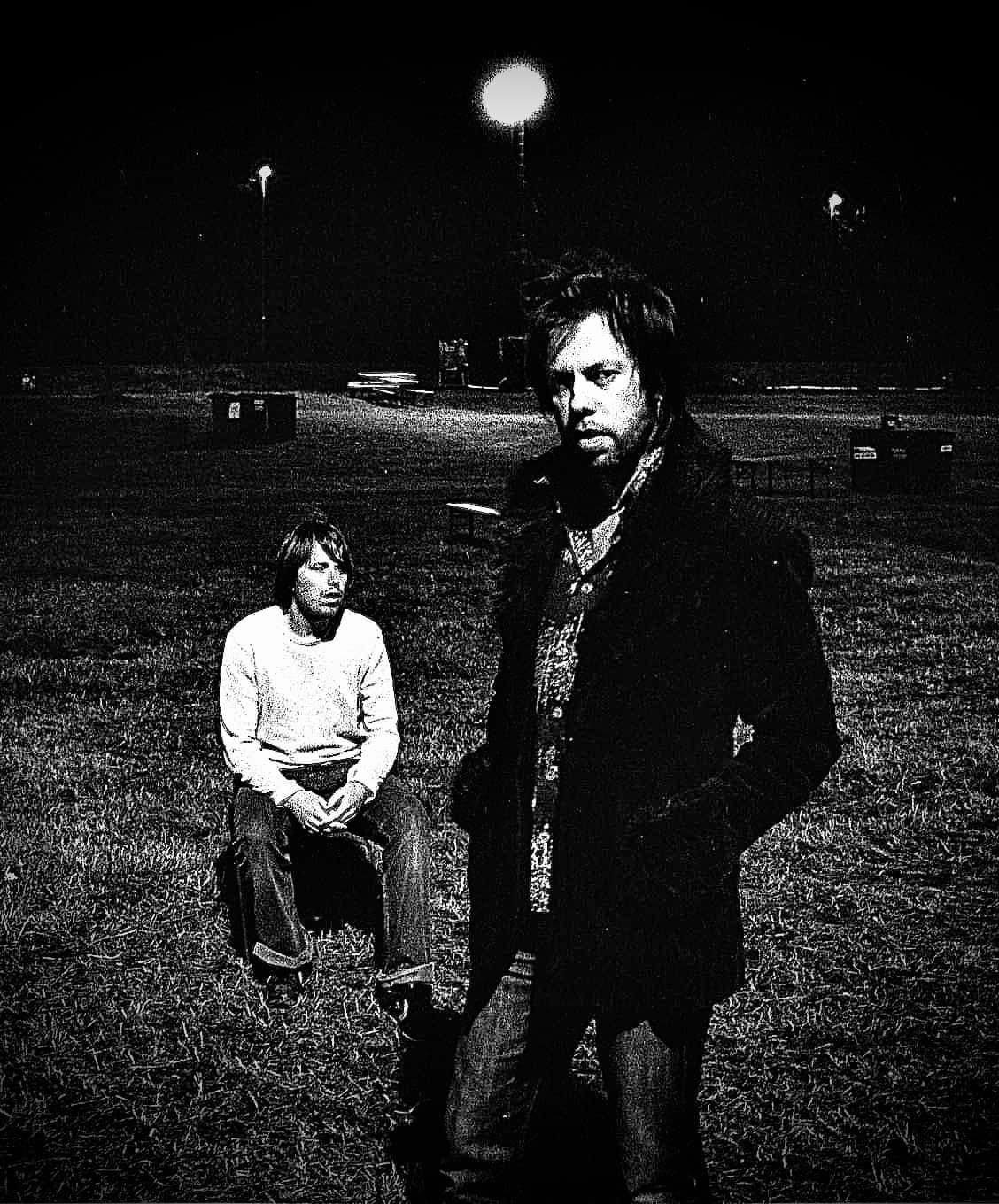 ENGELSKA :
Here it is. The single most non awaited debut album ever made by anyone anywhere. A remedy against formulaic autotuned nonsense. Cutting edge? Nope. But a genuine old school 10 track album where every song really counts. No fillers, no fat, no waste.....
"Life Science" is the debut album by Mönster, underground act from Uppsala, Sweden (historical residence of malicious Vikings, Nobel prize winners, numerous kings and Watain). Led by enigmatic front man Olov Lundberg, the band presents a singular blend of dreamy rock, folk tone poetry, echoes of classic British invasion orchestras and moody space psychedelia.
So again, here it is. A striking debut album by a band you've never heard of before. Yet an album you may have been waiting for. For a long time.
UPDATE :
At long last! Mönsters long awaited vinyl LP, "Life Science", is finally here! On Paraply Records & Tapes, with distribution by Border Music and Red Eye, next Friday, March 31st, 2023.
On the same day Mönster releases their new single "Bridges Of Glass" b/w "Gun" on all download and streaming sites.
"Bridges Of Glass"is a stark, epic, indie folk song with haunting melody and apocalyptic lyrics. Genre: Alternative, folk rock, art rock, americana.
And every proper single has its b-side. Right? In this case a previously unreleased demo-gem. "Gun". Psychedelic love song? Well, yes. Genre: Alternative, psychedelic.
SVENSKA :
Det var längs den vilda ångermanländska kusten de hade bestämt att slå följe söderut. I ränslarna fanns knippen med progressiv och sinnesutvidgande rock, ekon från brittiska invasionsorkestrar, drömsk vispoesi och malande surkålsrytmer. Paket med blänkande riff. Portionspåsar med folktoner, punksvett, moogigt rymdflum…..
Men egentligen var packningen överflödig. För musiken fanns överallt i skogarna. I vinden, bäckarna och mossan. Den hade alltid funnits där. Och den gick att fånga, om man verkligen lyssnade. Vid lägerelden täljdes stränginstrument ur rotvältor, röksvamp och syrliga bär. Orgelpipor bakades med myrmalm och barkmjöl. Mellotronen flätades av ett uttjänt snöre.
De gick i månader, troligen flera år. När Dalälven korsades hade en vandringsman från det Gagnefska skogslandet gjort dem sällskap. Han sa inte mycket, men basriggen och den purpurdimmiga blicken talade sitt tydliga språk. Ett språk de gillade.
Skogen glesnade och övergick i bördigt slättland. Från staden med de höga tornen hördes dova trumslag. En distinkt puls. Skogsvandringen var över. En ny resa kunde börja.
Single 12:e september och album 30:e september. Häng mä'.....
UPPDATERING :
Äntligen! Vinyl och ny single ute den 31:a mars, 2023.....