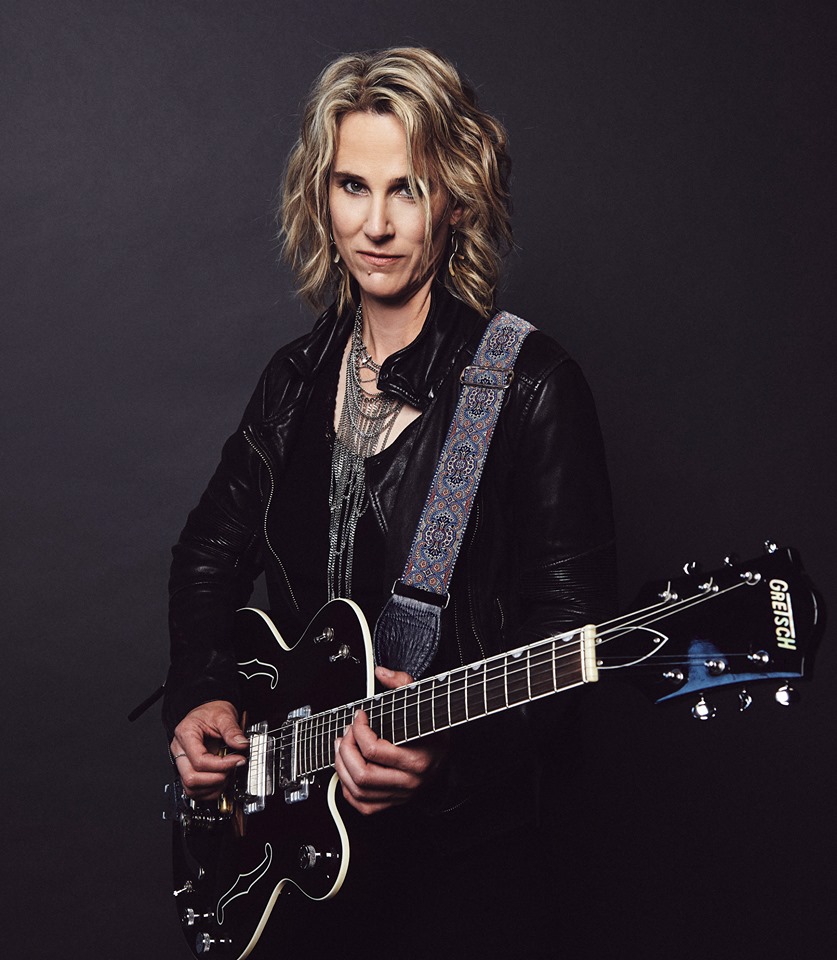 On February 7th, 2020, Ottawa based songwriter Lynne Hanson will release her 7th studio album, "Just Words" on CD and LP. Too tough for folk and too blues influenced for country, Lynne's brand of 'porch music with a little red dirt' can turn on a dime from a sunshine, blue sky ballad to a full on thunderstorm of gritty americana swamp from one song to the next.
Lynne is known for her high energy, roots guitar driven live performances, whether playing solo or with her band the Good Intentions. A closet standup comedian, Lynne often leaves the audience howling with laughter with her between song-banter. Lynne has toured across Canada, the US, Europe and the UK.
She is also one half of The LYNNeS, a collaboration between herself and Juno award winning songwriter Lynn Miles. Their release "Heartbreak Song For The Radio" was nominated for 5 Canadian Folk Music Awards, winning English Songwriter and Ensemble Of The Year.
Lynne is a 2 time Canadian Folk Music Award winner, 2018 English Songwriter, Ensemble Of The Year with The LYNNeS, a 2 time Indie Acoustic Project Alt Country Album Of The Year winner, "River Of Sand" in 2014, and "Uneven Ground" in 2017, a past winner of the Colleen Peterson Songwriting Award, and a 2 time finalist in the prestigious Kerrville New Folk competition in Texas.
She has performed in venues and festivals across Canada, parts of the United States, and in Europe, had official showcases in Memphis, TN, and Austin, TX, has toured in support of Grammy nominated songwriters, Gretchen Peters, Steve Forbert, and opened for guitar legend Albert Lee in the UK and Canada.