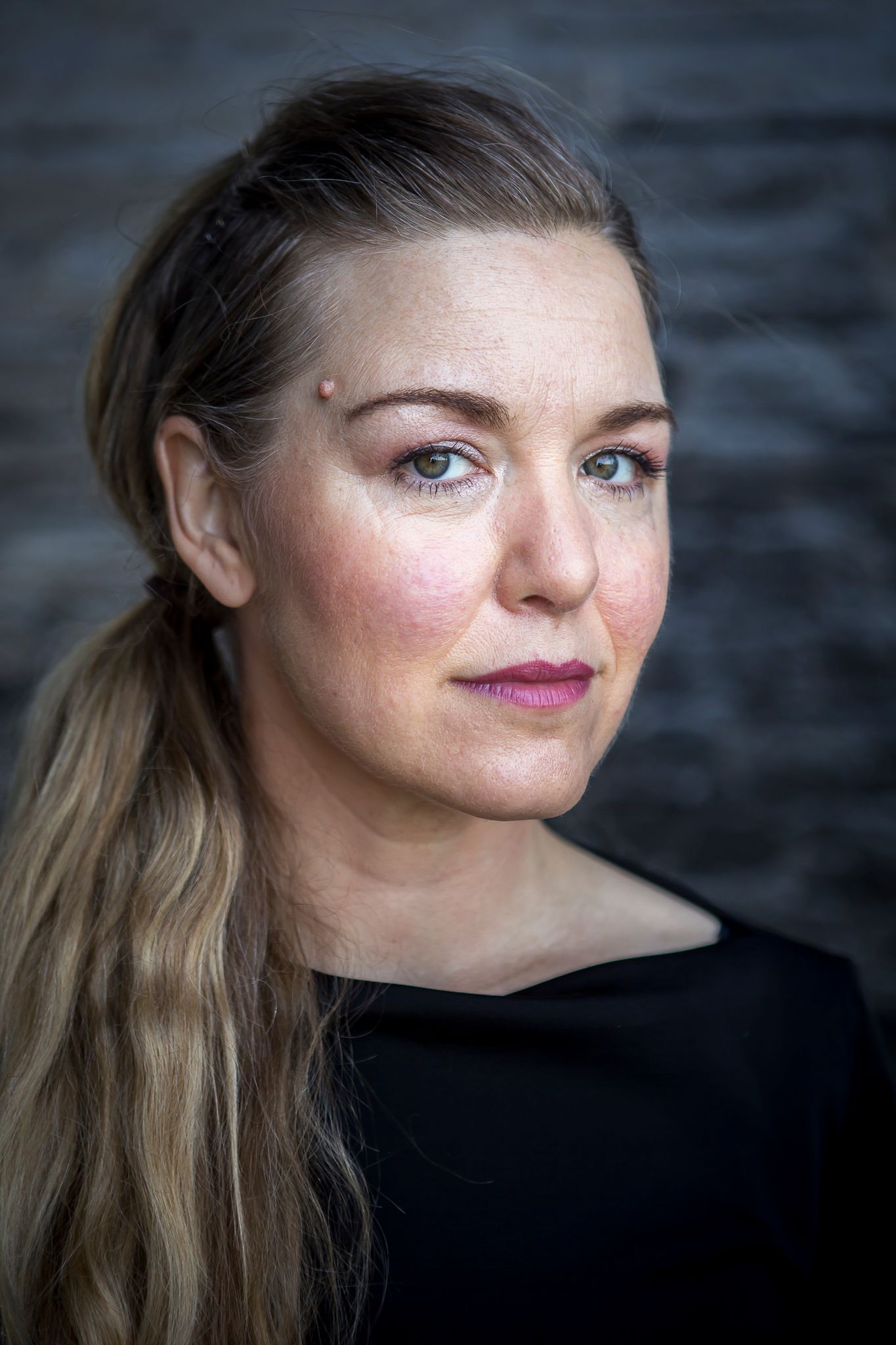 ENGLISH :
"Suddenly She Passed By" is the opening of a beautiful wordless poetical circus performance for all ages, about sorrow and solace, that premiered in Stockholm in February 2022. The music is composed by the well established, awarded and world touring musician Livet Nord. In March 2023 she will release her solo debut album, "Paperbird", with all the music from the play, on her own label Kakafon Records.
On the album you will hear a wide range of influences, from neoclassical music, Tango nuevo and jazz to Balkan music, Swedish folk music and French waltzes. Just like some of the music Livet has played through the 25 years as musician in various projects, bands and performances. Maybe you have heard her with New Tide Orquesta or Kaja for example?
On the upcoming album Livet has invited some of Sweden's most prominent musicians to join her, Jonas Knutsson, Nils Berg and Lisa Långbacka to name a few. "Suddenly She Passed By" is performed by Livet on violins, celesta and samplings, featuring her trio Kaja, Daniel Wejdin, double bass, and Camilla Åström, accordion. Klara Goliger, at Musica A Matic Studios in Gothenburg, has added wurlitzer and some other nice sounds, and also mixed it all. Hans Olsson, at Svenska Grammofonstudion in Gothenburg, has mastered. "Suddenly She Passed By" is the 1st single of 3 from the album "Paperbird".
SVENSKA :
Plötsligt gick hon förbi. Flickan med den stora röda väskan. Vad har hon i den? Och vart är hon på väg? I våras var det urpremiär för scenkonstföreställningen "Ska Det Vara Så Här??!", som Livet Nord skrivit musik till. En föreställningen om sorgen när man förlorar någon, av och med akrobaten och scenkonstnären Signe Veiholt.
Nu, efter 25 år som frilansmusiker i olika projekt och konstellationer, gör Livet Nord sin solodebut med musiken ur föreställningen. Hennes musik är laddad med inspiration och influenser från olika musikstilar hon spelat genom åren. På singeln "Suddenly She Passed By" kan man ana spår av tango och minimalism, en kombination som Livet Nord spelat i många år med gruppen New Tide Orquesta.
"Suddenly She Passed By", release den 21:a oktober, är den första singeln från kommande albumet "Paperbird" som släpps i vår och minst två singlar till väntas under vintern.
Livet Nord är frilansande musiker, kulturproducent, projektledare och violinpedagog, bosatt i Siljansnäs, Dalarna, sedan 2016, efter 25 år i Göteborg. Hon spelar numera violinquinton, en 5 strängad violin, men också violin och viola, samt skriver musik.
Livet har genom åren verkat i en mängd olika konstellationer och projekt inom olika genrer, medverkat på och släppt massor av skivor samt turnerat runt hela världen. Du kanske har hört henne med grupperna eller artisterna New Tide Orquesta, Kaja, Beches Brew Big, Kultiration, Gunnar Källström & Fridens Liljor, Lucas Stark & Bruksorkestern, Lucas Stark, Nord, Långbacka & Dahl, Midvintervaka, Karavaj, Lena Willemark, Lisa Eriksson Långbacka, Dan Viktor, Loke, Marianne Holmboe, Camilla Åström & Kompanjonerna, Skeppsbandet eller Calle Nueva. Eller sett henne i någon dans eller teaterföreställning.
Livet arrangerar också konserter och festivaler. Bland annat tidigare via Ankaret Kulturförening,som hon också var initiativtagare till, jobbar med internationella kulturutbyten och som agent och manager för New Tide Orquesta och Kaja, samt driver skivbolaget Kakafon Records tillsammans med två kollegor.
Utöver ovanstående har Livet varit styrelsemedlem och ordförande i MCV och styrelseledamot i Musikcentrum Riks. Hon håller också workshops, clinics och seminarier på förfrågan.