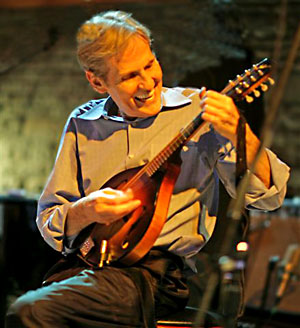 On September 17, 2008, the legendary Levon Helm took his beloved Midnight Ramble on the road to one of America's treasured venues, Nashville's historic Ryman Auditorium. Accompanied by such luminaries as Buddy Miller, John Hiatt, Sheryl Crow, George Receli, Sam Bush and Billy Bob Thornton, the Levon Helm Band created an unforgettable night of stage magic.
Available on June 6th, 2011, "Ramble At The Ryman" – Live CD & DVD (each sold separately) captures the joy, essence and reverence of Helm's live shows. This collection features the Levon Helm Band in a veritable tour through the American songbook, performing classics from Helm's tenure with The Band, as well as song's from his Grammy winning release "Dirt Farmer" and selections from artists such as Chuck Berry, the Carter Family and more.
"Ramble At The Ryman" came on the heels of "Dirt Farmer's" stunning debut which won a Grammy in 2008 for Best Traditional Folk Album and landed Helm a spot in Rolling Stone's 'The 100 Greatest Singers Of All Time'. In 2009, Helm released "Electric Dirt" which marked his highest debut in Soundscan era at #36 and spent six consecutive weeks at #1 on the Americana Radio Chart. Helm won his second consecutive Grammy for "Electric Dirt" in the inaugural category of Best Americana Album in 2010.
The June 6th release of "Ramble At The Ryman" coincides with the commemoration of Levon Helm Day on May 20th. Established in the House of Representatives by the Honorable Maurice D. Hinchey in May 2006, Mr. Hinchey declared "It is because of this great man, and the great music he produces that the Village of Woodstock, New York, has declared May 20th as Levon Helm Day. It continues to be an honor and a great pleasure for so many of us in New York and across America to bear witness to the incredible career and life of this very strong, extremely talented and generous man. I look forward to many more Midnight Rambles."
The Levon Helm Band continues to play to sold out crowds at his weekly 'Midnight Ramble' concerts in his hometown of Woodstock, NY. Since 2004, a who's who of artists and fans from around the world gather to share the stage and join in a celebration of this musical icon.