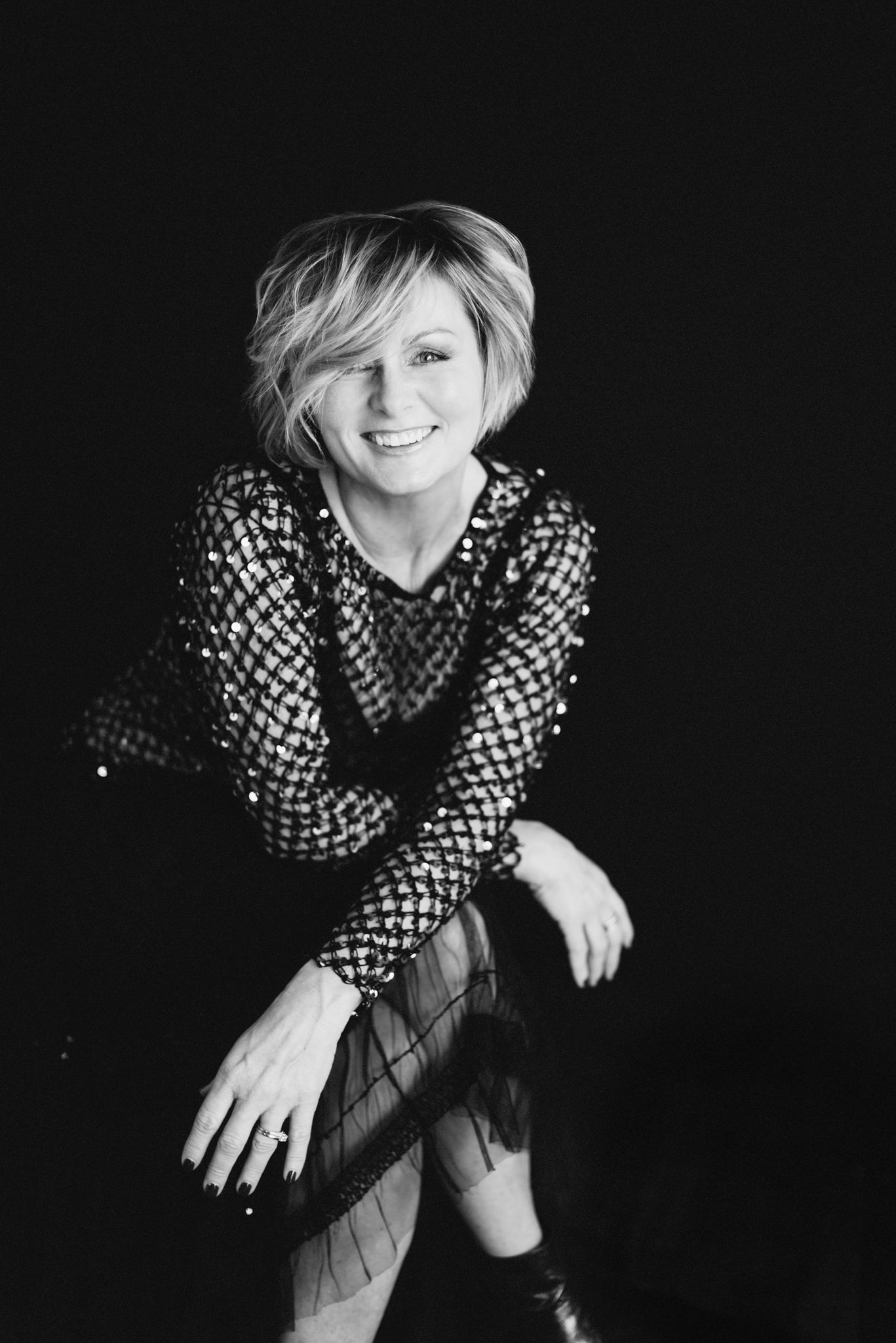 When life gets rough, singer songwriter Laurie Jones rides it out with her music. Leaning into life experiences by crafting songs is a natural solution for Jones, who has released her latest, full studio album "Dark Horse".
"Dark Horse" is a 9 tracker showcasing Jones' impressive storytelling. "It's my version of a concept record twisting personal subjects, such as faith, self acceptance, battling addictions and mental health into the message. Life can get messy, so it's ultimately about making peace with all that messiness and landing on forgiveness", states Jones, "being able to forgive not only others, but most importantly, yourself". With a history for clever and sassy lyrics, "Dark Horse" paints a vivid musical landscape for all the above.
The record kicks off with "That Summer", an infectious and nostalgic track that seems timeless with its driving rhythms, bright harmonies and lead guitar. This, setting the scene for the rest of the album and inviting the lister into what feels confessional and sacred. Up next, "Light Side", a straight on rocker, has a powerful energy, incorporating gritty guitar riffs and a catchy chorus that feels like a gutsy teenage anthem. The song "Dazed" however, takes on a mellow and smooth approach with its opening acoustic guitar and unique drum pace, leaving space for Laurie's distinctive and emotive vocals. "Dazed" is also the one track on "Dark Horse" that was written by Torin Jones, who is also Laurie's son.
Deeper into the album, "Good Man", the shortest of tracks, presents a reflective and melancholy approach. Produced with a clear visual in mind, it's a warning of sorts. Written from the perspective of the antagonist "the truth can hurt you, and so will I", "Good Man" is a cautious tale. This leads perfectly into "No Hell", which offers a powerful gospel like vocal with the melodic hook of strings and blazing guitars as Jones belts "ain't no hell like a hurt woman" with conviction and certainty. Later, and bringing the album to a definitive close is the song "Letting Go", which is the cleansing and emotional finale that leaves Jones "ready to take the dive" and clearly willing to forgive and move on. Noted and rightfully recognized is the emotionally packed performance that you will hear throughout this album.
"Dark Horse" is a cathartic product that came from the turbulence of the pandemic and inability to play gigs and travel. Jones was forced to slow down and observe her own life during an unprecedented time. Waking in the early hours of the mornings, and struggling with insomnia, she found respite with a guitar. "I was reminded of the best therapy", which is music. Inspired by the likes of Tom Petty, Sheryl Crow, and Rolling Stones, Jones creates a sound that's completely her own. Recorded at Halo Studio in Maine, USA, "Dark Horse" is Jones' 1st album working with producers Darren Elder, Mehuman Ernst and engineer Kevin Billingslea. Because of the pandemic, it was necessary to rely on a team approach to see the project through. Mirroring the album itself, the record required patience, trust and the ability to let go. These elements, no doubt resulted in a sweet and defiant return for Laurie Jones who has delivered a brave and bittersweet "Dark Horse".