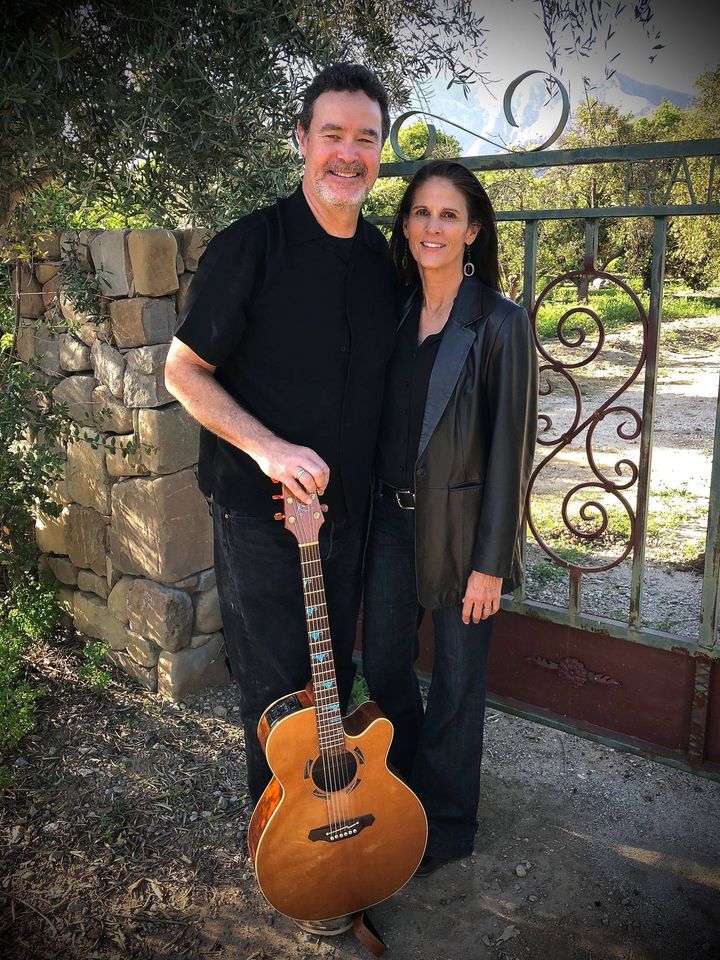 California based band, Kelly's Lot, releases their new album in October 2020. "Another Sky" is the band's 15th release and is a mix of contemporary folk, roots rock, with a touch of alt country. It is a journey through americana styles made with guts and heart.
Co-produced with Doug Pettibone, who plays pedal steel, mandolin, guitar, and sings a duet with Kelly, has toured with John Mayer, Lucinda Williams, Zucchero, and most recently Kiefer Sutherland. 6 of the compositions were inspired by an online challenge where fan's shared one word, and then Kelly Z would choose one of their words and write a song within 2 hours.
Kelly's Lot was formed in 1994 by Kelly Zirbes, a folk singer songwriter with a heart and passion for the blues. In 1996 Kelly met guitar player and soundman, Perry Robertson, who soon after produced "Kelly's Lot : Live At The Troubadour". Within a year Robertson joined the band, and started writing songs with Kelly and added the southern and Texas music influences that helped shape their music.
Kelly's Lot has primarily played blues for the last 15 years and with "Another Sky", they return to their folk origins. Kelly and Perry worked with Pettibone in May and June of 2020 to record the new selection of 12 original songs.