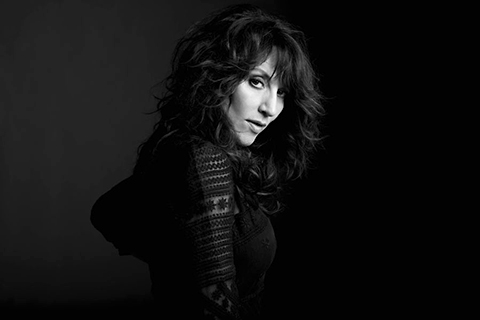 'Sons Of Anarchy' star Katey Sagal, formerly known as Peggy Bundy on 'Married With Children' and as a back-up singer for Bob Dylan, releases "Covered", her first album in nine years which features inspired new versions of personal favourites by Joni Mitchell, Laury Nyro, Ryan Adams, Gillian Welch, Tom Petty, Ray LaMontagne – and a glowing duet with Jackson Browne.
Although widely known these days for her multi-faceted role as Gemma Teller Morrow on hit FX series 'Sons Of Anarchy', Sagal has had a long musical career in addition to her acting career. She has sung backup vocals for Bette Midler, Bob Dylan, Tanya Tucker, Gene Simmons and several others. Sagal has released two solo albums to date, 1994's "Well…" and 2004's "Room". She has also contributed music to the 'Sons Of Anarchy' soundtrack.
Katey Sagal will release her new album, "Covered", on Membran in February 2014. "Covered", is Sagal's first studio album in 9 years, and features a duet with Jackson Browne on Steve Earle's heartbreaking song "Goodbye". The album also features covers of songs by noted songwriters Laura Nyro, Joni Mitchell, Ron Sexsmith, Tom Petty, Ryan Adams and many more.
About the album, Sagal says, ''Covered' is my 3rd solo album. My 2 previous records were mostly original compositions. This one is not. I was tired of waiting for myself to write, and anxious to make another album'.
On "Covered", Sagal is joined by The Forest Rangers, the 'house band' of 'Sons Of Anarchy', led by the show's music supervisor and musical director Bob Thiele. Thiele, along with noted songwriter Tonio K, also composed the one original composition on "Covered", titled 'Follow The River'.