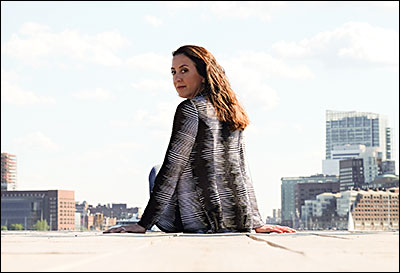 Kat Chapman, formerly known as Katrin, has a soulful voice and pure, raw and honest songs. Kat's journey as a self taught songwriter and guitarist has taken her from her street performing roots to stages shared with the likes of Boz Scaggs, John Sebastian, Chris Isaak and Joan Armatrading.
With her solo acoustic guitar in hand, and with the Kat Chapman Band, she has toured the US and across Europe. Kat has created 4 original full length albums. Her songs have been featured in a Lifetime movie, indie films and documentaries.
The latest release from the Kat Chapman Band is a new 4 song EP that includes contributions from drummer and producer Jerry Marotta, guitarist Bill Dillon, and guitarist Duke Levine.
After taking a break from performing to start a family, Kat began making music that mirrors her full life as a mother of two very Young daughters. Kat's voice soars in "Baby To Hold", described by Kat as "a loud prayer" and her love song "You" is a touching tribute to a Beautiful soul.
The Kat Chapman Band will be touring in 2019. Stay tuned.....