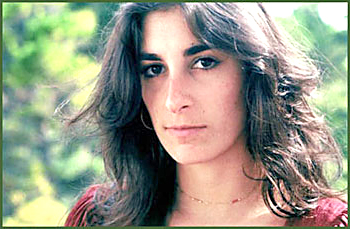 Karla Bonoff has been described as one of the finest singer/songwriters of her generation. And in her case, that description is not hyperbole. During her nearly 40-year career, Bonoff has enjoyed critical acclaim, commercial success, enduring popularity and the unwavering respect of her peers. In addition to achieving chart success with her own recordings, Karla has seen her songs become hits for such stellar artists as Bonnie Raitt, Wynonna Judd and Linda Ronstadt. Many of Bonoff's ballads are now pop classics. But in all those years of writing, recording and performing, the singularly gifted singer/songwriter has never produced a live album...until now.
Karla Bonoff Live, in stores October 9, is a two-CD set containing 21 songs, including some of Bonoff's most popular material ("All My Life," "Someone to Lay Down Beside Me," "Tell Me Why," "Lose Again") plus two new compositions. All but one were recorded at a small club in Santa Barbara with Bonoff's regular touring band, including longtime friend and collaborator Kenny Edwards and noted guitarist Nina Gerber. And all showcase Bonoff's pure, plaintive vocals, which penetrate directly to the heart. Many fans and critics prefer Bonoff's own renditions of her songs, and they won't be disappointed here: The instrumentation is clean and spare, giving Bonoff's voice room to work its emotional magic on the listener.
Live is Bonoff's first solo album since 1999, when she released a 16-song greatest hits collection, All My Life: The Best of Karla Bonoff. Why a live album now? "I never really had done one, and I've been on the road forever," explains Bonoff. "And it seemed the band was sounding good, and I really wanted to get that on tape.
"You know, the songs have evolved a lot over the years," Bonoff continues. "When I first started recording I felt I wasn't that great of a singer. So some of the things on my first album I think I sing a lot better now than I used to. For fans who have never heard me live, I think this will be kind of interesting for them."
Karla Bonoff Live also contains two new songs. "What About Joanne" confronts a lover who has been seen around town with another woman. Bonoff describes the song as "personal, and pretty self-explanatory." "Baja Oklahoma" is a dreamy homage to the little things that tie people to a hometown. "I wrote it for a cable TV movie a while ago, but they didn't use it. So I sort of pulled that back out of the wastebasket," she laughs. "We've been performing it, and that's why it's on there."
A songwriter since the age of 15, Bonoff got her big break at the legendary Troubadour club in Los Angeles, where she met Kenny Edwards and Linda Ronstadt, formerly members of the Stone Poneys. In 1970, Edwards joined Bonoff, Andrew Gold and Wendy Waldman to form a new band called Bryndle. Although Bryndle eventually disbanded, Bonoff's career took off when Ronstadt recorded three of her songs ("Someone to Lay Beside Me," "If He's Ever Near" and "Lose Again") for her 1976 album Hasten Down the Wind.
That success helped Bonoff launch a solo career in 1977 with a self-titled album that included guest appearances by Ronstadt and Bonoff's fellow Bryndle alumni. Three more solo releases followed: Restless Nights (1979), Wild Heart of the Young (1982) and New World (1988). Bonoff's songs were included on the soundtracks to the movies "Footloose" and "About Last Night," and in 1989, Ronstadt and Neville won the Best Pop Vocal Grammy for their rendition of "All My Life."
Country artist Wynonna Judd's infectious version of Bonoff's "Tell Me Why" became a major hit in 1993, and in 1994, Bonoff notched an AC Top 10 with her ballad "Standing Right Next to Me" from the soundtrack to the film "8 Seconds." By 1995, Bonoff had gotten together with her former Bryndle bandmates and recorded enough material for their first album, which was released to much critical acclaim. Bryndle released a second album, House of Silence, in 2002. Bonoff released one more solo album, All My Life: The Best of Karla Bonoff, in 1999.
Throughout her career, Bonoff has continued to tour extensively, playing sold-out shows around the world. She's scheduled a slate of dates in support of Karla Bonoff Live that will showcase her remarkable talent. Listening to Karla Bonoff's moving vocals on her rich, expressive songs is like standing beneath a sparkling waterfall--refreshing, exhilarating, restorative. And hearing them live can be transformative.