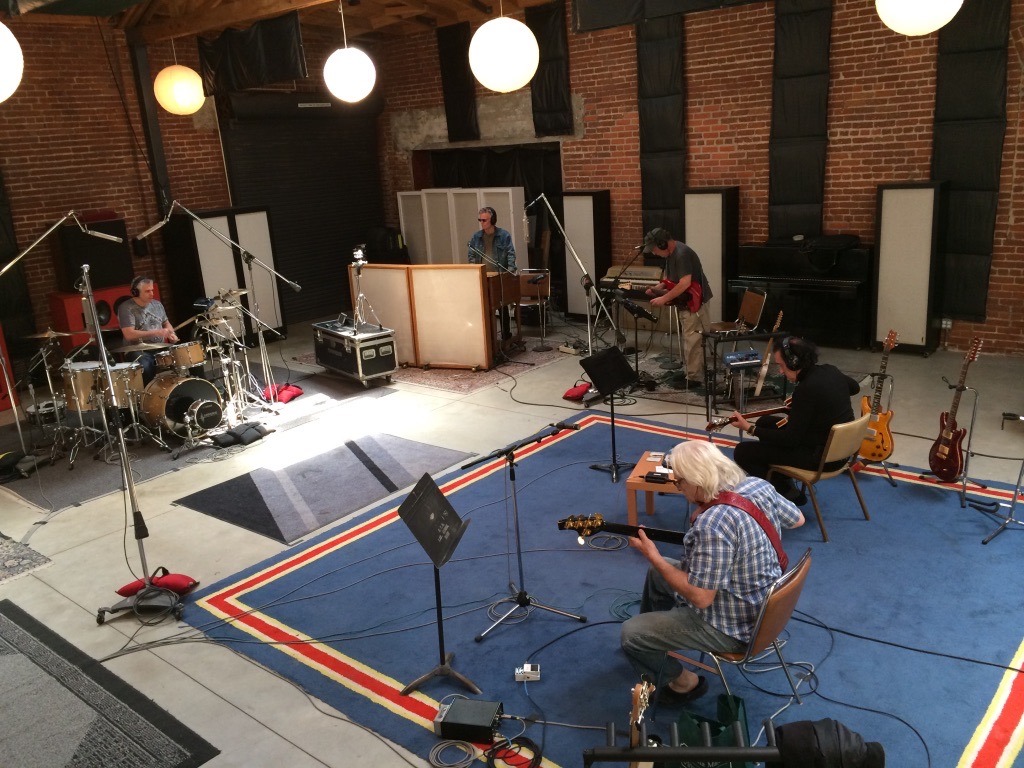 Joel Siegel was the founder and driving force behind RJ Fox, one of the seminal, vocal and acoustic guitar bands coming out of San Francisco in the early 70's. They were discovered by David Crosby and signed by Ahmet Ertegun to Atlantic Records where they recorded their classic 1st LP. While the tides of fate never allowed RJ Fox to reach the commercial prominence they so deserved, music lovers of several generations treasure the albums the band made during a 4 decade span, beginning in 1970 and ending in 2008. Working with a brilliant group of artistic colleagues including members of the Jefferson Airplane, Grateful Dead and other major artists, and produced by Stephen Barncard, one of rock's legendary producers, whose credits include Grateful Dead and David Crosby, the inspired, groundbreaking, audacious, complete collection of RJ Fox CD's is available at www.rjfox.net.
Although he already recorded a landmark solo album in 1995, called "Sideshow", Joel's appetite for songwriting excellence only intensified after the final RJ Fox project. He spent the next years writing new songs which are now available on this long awaited CD, "Pink Hotel". On this disc Joel has finally been able to record in the more hard edged rock and jazz idiom, which is the soul of his musical form. "Pink Hotel" also returns to the intense political themes which were a hallmark of Joel's earlier work and which are ever so timely in our current world.
It was Stephen Barncard who put together the Pocket Band in 1995 when Joel was beginning to work on "Sideshow", and they've been playing together in one form or another ever since. That's right, it's Pocket Band you're hearing on "Sideshow", as well as RJ Fox CD's "Starcrossed", "Reunited" and "Unfinished Business". In its current composition of Zeke Zirngiebel, lead guitar, Rick Solem, keyboards, Cliff Hugo, bass, and Terry Lesperance, drums and percussion, Pocket Band achieves new artistic highs on "Pink Hotel". Besides being stars in their own right, they've developed such a tight groove playing together for all these years, you can really hear the rockin funk of their musical connectedness.