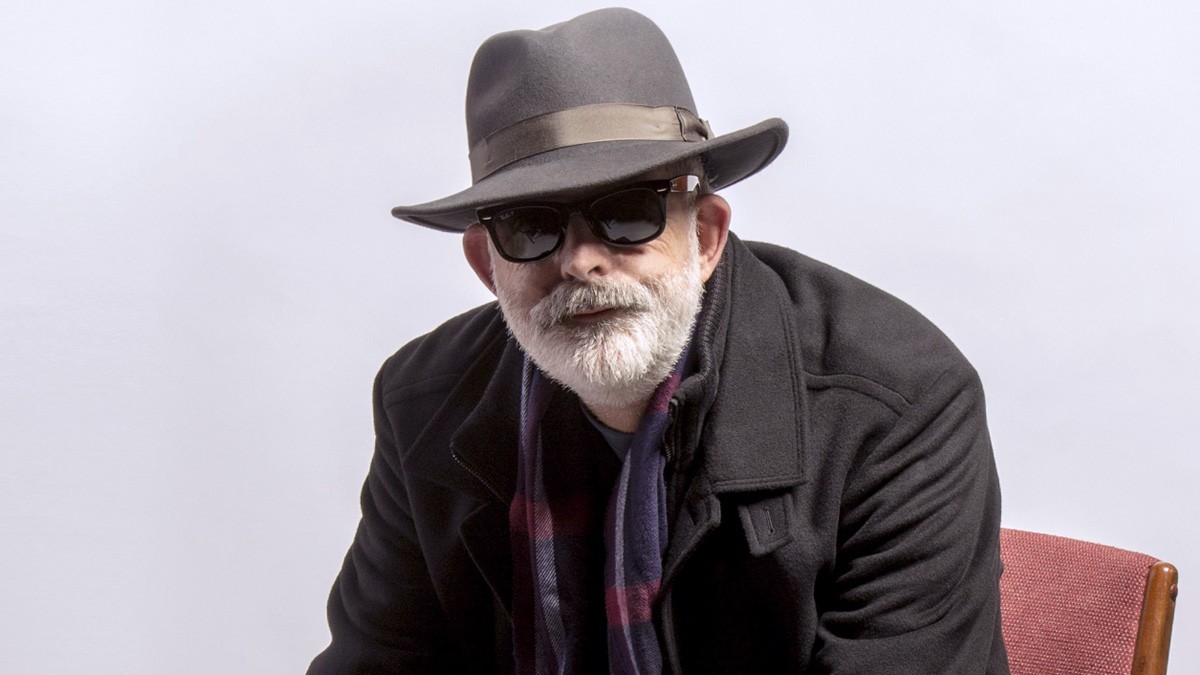 His iconic songs comprise a soundtrack to a fabled era, but Jack Tempchin creates music in the present tense. A new release, "One More Song", reveals the vibrant spirit of an artist moving forward. "My brain is exploding with songs", he enthuses. "It's great to have things that you've already written that people like, and I play them all when I do a show, but the creative flow demands that when I write a song and really love it, I want to get it out right now"
"One More Song", honors Tempchin's coffeehouse roots. "A guy, an audience, and a song", he says. "Circle Ties That Bind," from the collection is one of the first songs Jack wrote, and although the great Hoyt Axton performed it in concert, until now it has never been translated on record.
In fact, of the 12 songs curated for the latest project, only 3 have been previously recorded. The title track, covered both by the late Kate Wolf and the Eagles' Randy Meisner, and "Singing In The Streets", originally tracked by Jack's band the Funky Kings who were signed to Arista Records by Clive Davis. The band also cut the venerable "Slow Dancing" famously immortalized by Johnny Rivers, now performed by Jack in an evocative solo rendition.
Born in rural Ohio, Jack Tempchin grew up in San Diego, CA, where he performed and hosted open mic nights at The Candy Company, a local folk club. His friendships with collaborators Glenn Frey, JD Souther, Tom Waits, Jules Shear and Jackson Browne, welcomed him as a charter member into a community of soon to be famous fellow travelers whose intimate confessionals would reverberate from the stage of the Troubadour in West Hollywood into massive public consciousness.
Tempchin's songs became indelible threads in the fabric of the 'Southern California Sound'. His solo penned "Peaceful Easy Feeling", as recorded by the Eagles on their eponymous debut, is prominent on the band's "Greatest Hits", the top selling album of the 20th century. Subsequent co-writes such as the band's 1974 hit, "Already Gone", and contributions to the "Hell Freezes Over" reunion collection and the double disc release "Long Road Out Of Eden" enriched the band's repertoire and propelled Jack's songs to the world.
With Glenn Frey, Jack co-wrote the artist's solo hits "Smuggler's Blues", "You Belong To The City", plus "The One You Love". Prominent in the marquee roster who have interpreted Tempchin songs are Emmylou Harris, Glen Campbell, Tom Rush, The Paladins, New Riders Of The Purple Sage, Chris Hillman and the Desert Rose Band, and Nashville artists like George Jones, Trisha Yearwood, Tanya Tucker and Patty Loveless.
These days, Tempchin continues to catch the moments in music. "I head down to the beach at sundown, make songs up, video them on my iPhone and later on turn them into songs", he says. He also enjoys playing music al fresco. "I've got a little rig that fits into a carry on bag, and every couple of months I go to downtown San Diego, lay my guitar on my lap, use a whiskey flask as my slide and play traditional blues". Passersby have no idea that the bewhiskered street singer in trademark shades is an eminent songwriter with an original page of lyrics that have been displayed at both The Rock And Roll Hall Of Fame and at The Grammy Museum.
New adventures abound. The hushed, nocturnal "Streets of Midnight" from the new collection was inspired by Jack's 'pop up club' on Selma Avenue in Hollywood where he invited colleagues and stragglers alike for ad hoc performances. "Singing In The Streets" has been featured for 40 years on a Tokyo radio show, and on Jack's debut 2016 Japanese tour he discovered that he had an enthusiastic following. "I would do signings after every show, and somehow they would have every record that I ever did, I have more fans there than here. It was fantastic", he says. A recent writing trip to Nashville resulted in numerous co-writes, new solo songs and a songwriters in the round concert with Rusty Young of Poco and Craig Fuller of Pure Prairie League.
Blue Élan Records provides Tempchin with an ideal platform to record and release records, with "One More Song" preceded by the full length "Learning To Dance" and an EP, "Room To Run". More projects are in the planning stages and a slate of concert performances promises to keep the ever industrious Tempchin on the road.
"One More Song" is a resounding confirmation of a remarkable legacy, a prolific present, and the joyous anticipation of words and melodies still to come.
"I'm extremely delighted and grateful to have written songs that people know and like, but I'm really about today and now", Jack avows. "I'm here. It's like I'm a new artist. My big desire is to keep on writing, playing and recording music until my heart stops beating".