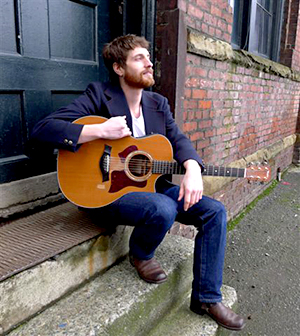 Ian McFeron, whose writing has been compared to Bob Dylan, Ryan Adams and John Lennon, started out in Seattle where his debut album was picked up by a major commercial radio station. Early hometown success drew McFeron into a full-time recording and touring career, and he spent the next decade performing in the US and Europe, growing a loyal national audience and attracting media attention stretching across the Atlantic.
McFeron has shared the stage with international and national artists such as Patty Griffin, Nanci Griffith, Shawn Mullins, Brandi Carlile, Mike Doughty, Amos Lee, Sister Hazel, Hayes Carll and Missy Higgins.
McFeron's 7nth album "Time Will Take You" was recorded in Nashville at Studio G! with guitarist and producer Doug Lancio (Grammy nominated producer for Patty Griffin). Lancio drew together a star-studded cast of Nashville musicians for the project, including members from Ryan Adams' band The Cardinals as well as Patty Griffin's and John Hiatt's touring bands.
McFeron continues to travel and perform an average of 200 shows a year in the United States and Europe, inspiring listeners with skillfully crafted songs, honest narratives, and a wry sense of humor.