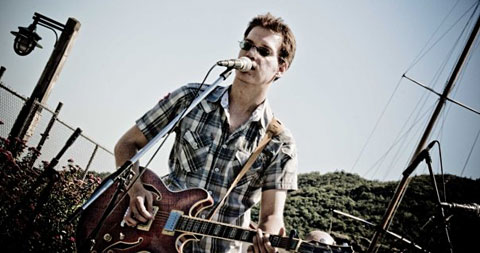 Canadian writer Thomas King wrote that the truth about stories is that they're all that we are. This is what one should be thinking when they listen to the songs on Ian Foster's "Room in the City."
Influenced by some of the greats (Leonard Cohen, Bob Dylan, Bruce Springsteen), as well as some of the new contenders for that title (Josh Ritter, Matthew Good), Ian's music is amongst the best of the new singer-songwriters currently making a name for themselves. A finalist for the International Songwriting Competition and 5-time MusicNL nominee (including SOCAN Songwriter of the Year for his song "Troubadours"), Ian has been touring in his home country of Canada for years. But the root of it all is the song. His new album, the follow-up to 2006's "Through the Wires," finds Ian singing songs about dark nights in bright places, long drives and longer conversations, all set amidst musical backdrops peppered with guitars, strings, piano, and a variety of other, less common sounds—marimba, glockenspiel and xylophone, just to name a few. The characters that inhabit the record make their way into and out of cities, taking their stories with them.
The songs on "Room in the City" are inspired by experiences at home and on the road, with many of the songs written in various Canadian cities. His music has been featured on radio and tv stations throughout Canada and in Europe.