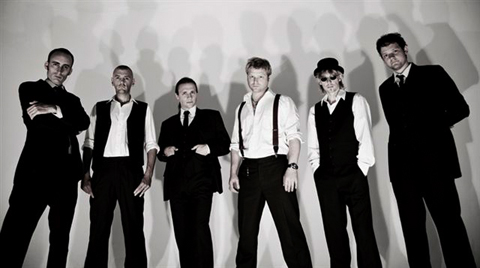 Inspired by the success of their series of acoustic performances for various BBC shows (including Bob Harris on Radio 2), Hey Negrita took time out from their tour schedule in support of their 2008 album 'You Can Kick' and shifted into Miloko Studios in south London for a spur-of-the-moment session.
"The idea was to cut as many tracks as we could in five hours without any overdubs or edits. So we put down our electric guitars, turned off the amps and stripped down the drums. We just sat in a circle and put some microphones up. We didn't even bother with headphones. We wanted to capture the raw energy of one of our live performances whilst preserving the intimacy of how we sound when we're jamming in the kitchen."
The results may in some ways be a surprise to anyone who has caught the band in recent years on their tours with Alabama 3, The Beach Boys
and Tony Joe White or at festivals such as SXSW, Glastonbury, Latitude and The End Of The Road Festival. Despite being renowned for the kind
of raucous live performances that Mojo, in its review of the band's recent Austin show, call "a joyful sour-mash sodden affair", this album of acoustic tracks sees them shifting down several gears and in many ways this gentler, acoustic approach allows Hey Negrita's deft way with a melody and lyric to shine through like never before.
Backed up by a series of 3 animated videos and a viral game from animation studio PEW 36 and 4 'live in the studio' videos from award winning director Alex Walker (We Dreamed America), Fat Fox Records will be releasing 2 singles around the launch of the album on October 5th.