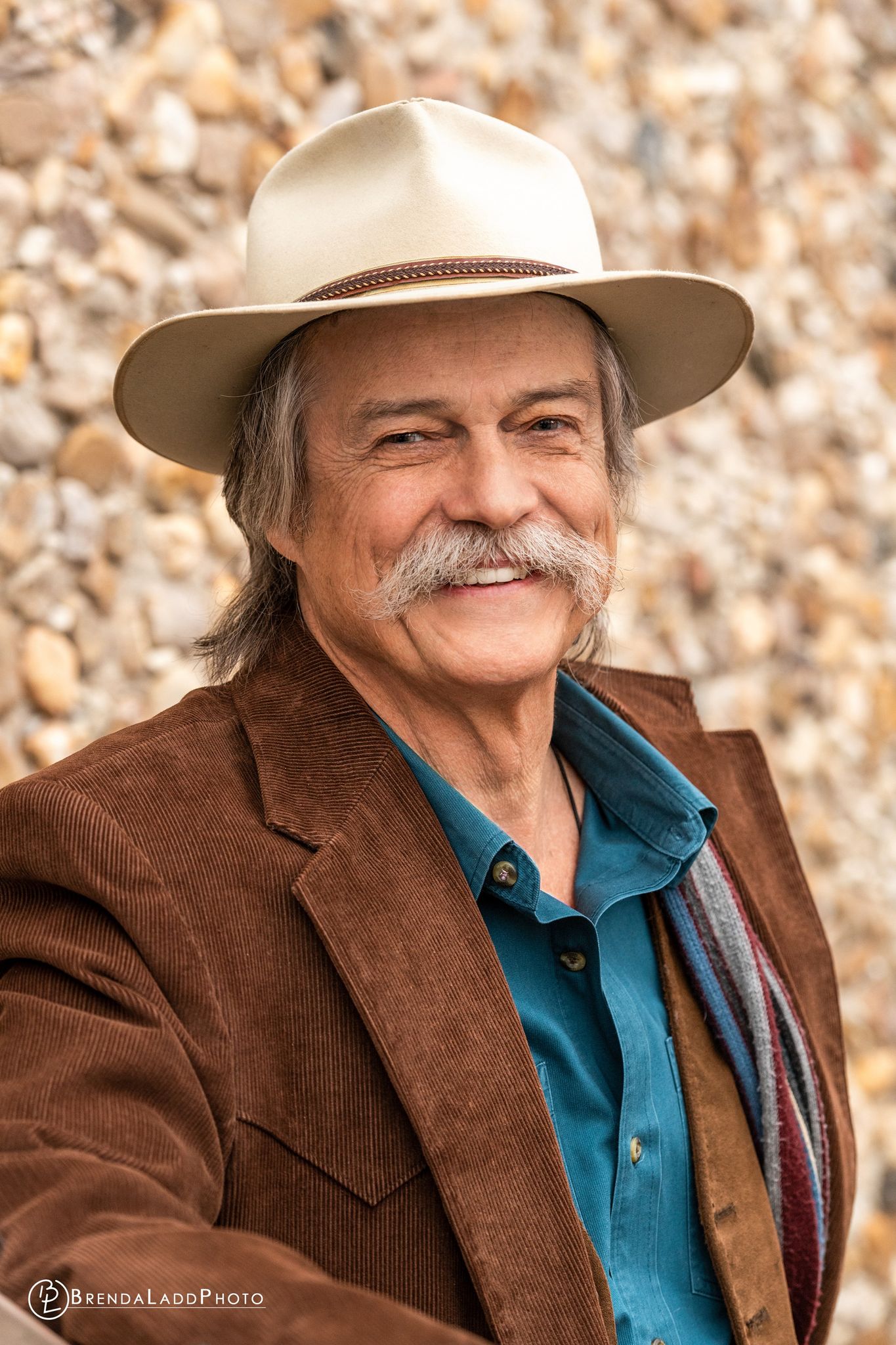 Now a well respected, down to earth troubadour in the best Texas folk tradition, George Ensle grew up in Houston where he began taking guitar lessons at age 14. A few years later, his guitar teacher
introduced him to Houston's folk club scene. In the fall of 1966, he moved to Austin to attend the University of Texas. The following summer he began playing at Sand Mountain Coffee House. There, he befriended Townes Van Zandt, Guy Clark and Carolyn Hester among others.
In the 1970's, Ensle made Austin his permanent home and toured the college circuit with Nanci Griffith. He also played in venues across the state of Texas, including Houston's Anderson Fair, the University Of Houston Coffee House, and the Old Quarter. Towards the end of the decade, he began teaching music in economically disadvantaged schools as part of a Texas Commission For The Arts and the National Endowment For The Arts program.
Alongside teaching, writing award winning songs and hosting weekly Songwriter Showcases, Ensle released 15 albums. In 2017, Taylor Pie, head of a'n'r for PuffBunny Records and a founding member of the chart topping trio The Pozo Seco Singers, invited him to participate in her unique live recorded Songswarm project. This resulted in 2 of Ensle's songs being included on the indie label's "Songswarm Volume 1" album. The first Songswarm album received widespread airplay and was among the Top 50 albums on the monthly folk radio charts compiled by Folk Alliance International in March 2017.
George Ensle is a member of the Texas Commission On The Arts and an ambassador for Soldiers Songs And Voices, a program that provides free music lessons and songwriting workshops to veterans as a form of post conflict care. George Ensle is a strong believer in the healing power of music and has instilled his belief into each and every song on his new collection.
"Be A Better Me" is a warm and heartfelt album of 11 songs presenting the very best of Texan George Ensle's songwriting, singing and playing. Ensle delivers his story songs with intricate fingerpicking style on six string, resonator or 12 string guitars, and recently added piano to the mix. Producer Stephen Doster of Austin, TX, a 2016 Texas Music Legends Hall Of Fame inductee, together with Ensle crafted a true Texas folk music album that includes writing collaborations with Chuck Hawthorne, Tony Ramey and the late folk icon Blaze Foley,
The recording was cut live with a core band featuring bassist Terry Hale (George Strait), and Austin A list players Greg Whitfield and Greg Lowry. The theme of the sessions was warmth and grit. PuffBunny Records' Taylor Pie asked Ensle and Doster to give the recordings as authentic and live a feel as possible, no drums, all acoustic and no reverb, just a seasoned songwriter at the top of his game plying his craft and telling his story.
"George Ensle is the real deal", asserts Rich Warren, retired long time host of The Midnight Special, a venerable nationally syndicated folk music and variety program that emanates from Chicago's WFMT. "They say 'write about what you know,' and Ensle has been taking that to heart for over 50 years. He has an ability with a song like a leather artisan carving, crafting and coloring to create something beautiful, flexible and strong enough to stand the test of time".