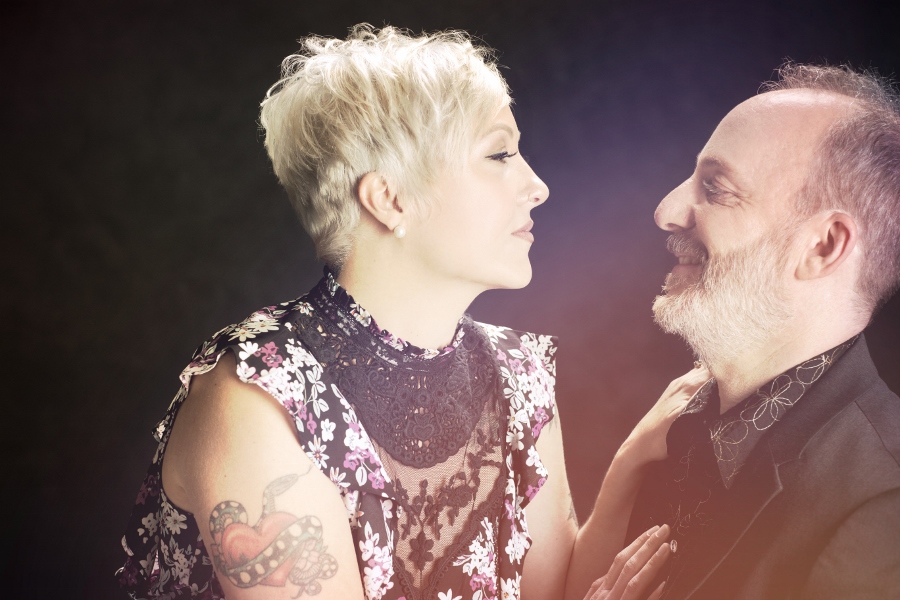 In early 2020, retro soul pop duo Genna & Jesse will release their 4th album, "Say OK", to an international audience. With a catalogue of recordings that includes their folky, 1970's tinged debut "Give & Take", their raw live album "Wild Enough To Try", and their surprisingly slick and poppy "Asphalt Rhapsody", "Say OK" finds the duo finally hitting their stride, with an album that is contemporary in its subject matter, while expressing a musicality that is timeless.
Genna & Jesse cut the album's 13 tracks at The Toy Box Studio in Nashville, under the artful and sensitive direction of producer Jacob Lawson, who, along with engineer Lij Shaw, has brought their songs to life with simplicity and energy. They are joined on the album by some of music city's finest session musicians, including drummer Lindsay Jamieson, bassist Steve Mackey, and guitarist Tom Hampton. Horn players Barry Green, Steve Patrick, and Daniel Giacobassi add playfulness and soul to the tracks, and touches of violin and viola, played by Jacob Lawson, provide sweetness and emotional nuance.
"Say OK" is touched with whispers, and sometimes roars, of folk, blue eyed soul, jazz, blues, country, and popular music from the 60's and 70's. The album showcases the unique alchemy of quirky chemistry, intricate vocal harmonies and ardent storytelling that Genna & Jesse fans have come to love.
The duo, who has lived nomadically for well over 7 years, has crafted an album that explores love, freedom and protest against the backdrop of an uncertain landscape. "Say OK" easily travels between songs about sex and romance, sovereignty and adventure, and social and political commentary. With this new album, the modern troubadours offer listeners impressions of their always-moving world with something fresh, true and genuinely independent.
The "Say OK" Tour features intimate performances at clubs, small theaters, cafés, house concerts and festivals, and is being done with as small a carbon footprint as possible.