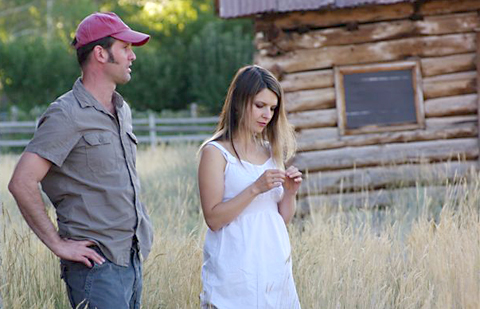 San Francisco Bay Area troubadour and award-­winning songwriter, Forest Sun, enlivens audiences around the globe with his wealth of songs and stories, all sung and told with a laid-back California style. Sun's soulful music draws on a deep well of Americana and is compared to everyone from Jack Johnson and The Avett Brothers to Van Morrison and Bob Dylan. He's opened for Bonnie Raitt, The Beach Boys, Steve Earle, Lyle Lovett, Jackson Browne, Keb Mo and Brett Dennen, among others and musical collaborations include Jolie Holland, Sean Hayes, ALO and Hot Buttered Rum.
2012 brings the release of "Just Begun", recorded at Wavelab Studios (Iron & Wine, Amos Lee, Neko Case) in Tucson, Arizona with Winston Watson on drums (Bob Dylan, Lenny Kravitz), Fen Ikner on bass (Calexico), Jacob Valenzuela on trumpet (Calexico) and Transylvanian chanteuse Ingrid Serban, lending her sweet harmonies.
Forest Sun's music is often featured in film and television, including MTV's 'Good Vibes', the Showtime Series 'The Big C', and three surf films, 'Land Of Saints', 'A Common Thread' and '5th Symphony Document'. Forest's songs appear on the benefit CD "Burning Heart - Songs For The Gulf" (to raise money for cleaning up the oil spills) and "Songs For Laura" (to raise awareness for people with cancer and their families). You can also hear Sun on San Francisco's favorite radio KFOG's 'Local Scene Vol. 1 and 3'.
Forest Sun tours as an acoustic duo with Ingrid Serban singing harmonies and the full band includes David Phillips on dobro and lap steel, Steve Adams from ALO on bass and Michael Messer on drums.