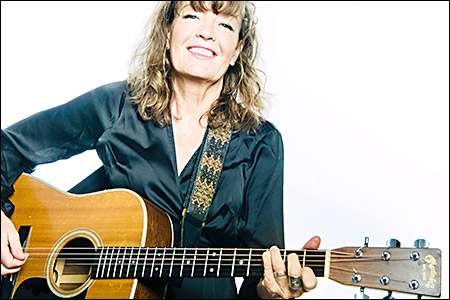 "My love for music, writing and performing my own songs, has kept me on the track over the years, despite a chronic disease that I suffer from. As a teenager I got diabetes, and it felt as if my life had ended. I was very self destructive for many years, refused to accept my disease that felt like a prison. Then suddenly songs began to come to me, they became my light and my rescue, and made me feel a joy and meaning with my life, despite all the demanding blood checks and routines." ~ Eva Hillered
Eva Hillered is a Swedish, Grammis nominated, recording and touring singer songwriter. Eva is best known for her unique voice that boasts a deep soulfulness, coming from the need of expressing herself in songwriting from a very early age. She lives in Stockholm and has made 8 solo albums. She tours in Scandinavia, Germany and the US. Her influences are singer songwriters as Patty Griffin, Shawn Colvin, Emmylou Harris, Eva Dahlgren and Anne-Grete Preus.
The new album "New Me" is a tribute to the healing power of music and can be placed musically in the folk and americana genre. It includes her own songs, as well as co-writes with established writers from Denmark, Iceland and the US.