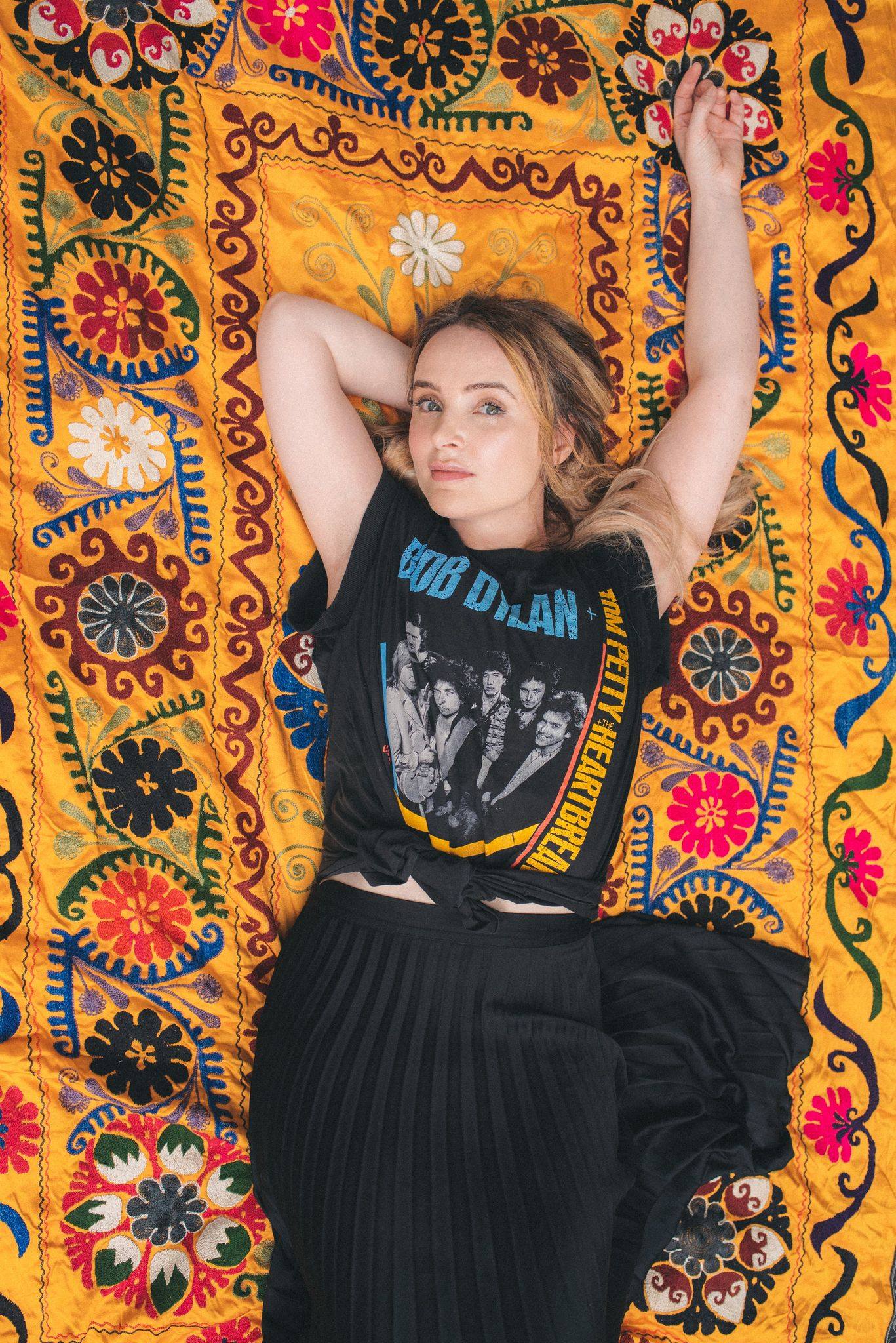 "Emma Swift's high, clear voice highlights each syllable, letting you hear the words form, one seemingly following inevitably from the other, until they feel handed down, fragments of an old song now speaking to each other" ~ Greil Marcus, LA Review Of Books
"There's a purity to this collection that allows both Dylan's poetry and Swift's emotion to shine, she embodies tracks like 'Simple Twist Of Fate' in a way that makes it feel like she wrote it herself" ~ San Fransisco Chronicle
"Emma Swift navigates Patrick Sansone's majestic folk rock arrangements like the able captain of a frigate sailing over shimmering seas" ~ Bud Scoppa, Uncut
Though many artists have covered Bob Dylan, few have had the critical acclaim Australian born, Nashville based musician Emma Swift has achieved with "Blonde On The Tracks". Since releasing the album in August this year, Swift has been likened to Joan Baez and Cat Power, and even made US Rolling Stone's list of 15 of the best Bob Dylan covers, alongside Sonic Youth, The Roots and The White Stripes. German Rolling Stone went so far as to describe the singer as 'Mrs Tambourine Woman'.
Produced by Wilco's Patrick Sansone, "Blonde On The Tracks" is an intimate and beautiful celebration of Dylan's songwriting that showcases Emma's unique gift for interpretation, as well as her reverence for the songs.
"The idea for the album came about during a long depressive phase", says Swift, "the kind where it's hard to get out of bed and get dressed and present to the world as a high functioning human. I was lost on all fronts no doubt, but especially creatively. With a bad case of writer's block and no songs of my own to record, I turned to Dylan's music to reinvigorate my life force. And it worked. To use one of his lines, he got me out of a jam".
Released exclusively as a physical only product in August, the album goes to streaming services for the 1st time on December 9th, 2020.