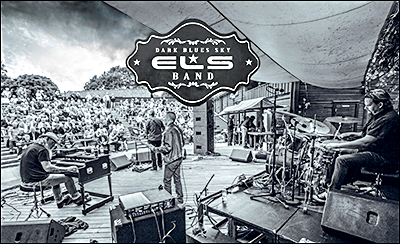 E.L.S. Band was founded in 2015 in Karlskoga, Sweden. The repertoire has been and is so far, well chosen covers that span blues, soul and some rock'n'roll. The band has over the years played at a number of different festivals and clubs.
E.L.S. Band has built up a faithful and growing crowd of followers which is not so strange, with a singer of absolutely highest class and a very experienced and competent band. They have just released their first full length album, "Dark Blues Sky" on Sound Station Records. The goal now is to release an album with their own material, the work has started.
E.L.S. Band is Stig Pettersson, vocals and guitar, Erik Lindstedt, drums, Erik Harrström, keyboards, Lasse Lövgren, bass.