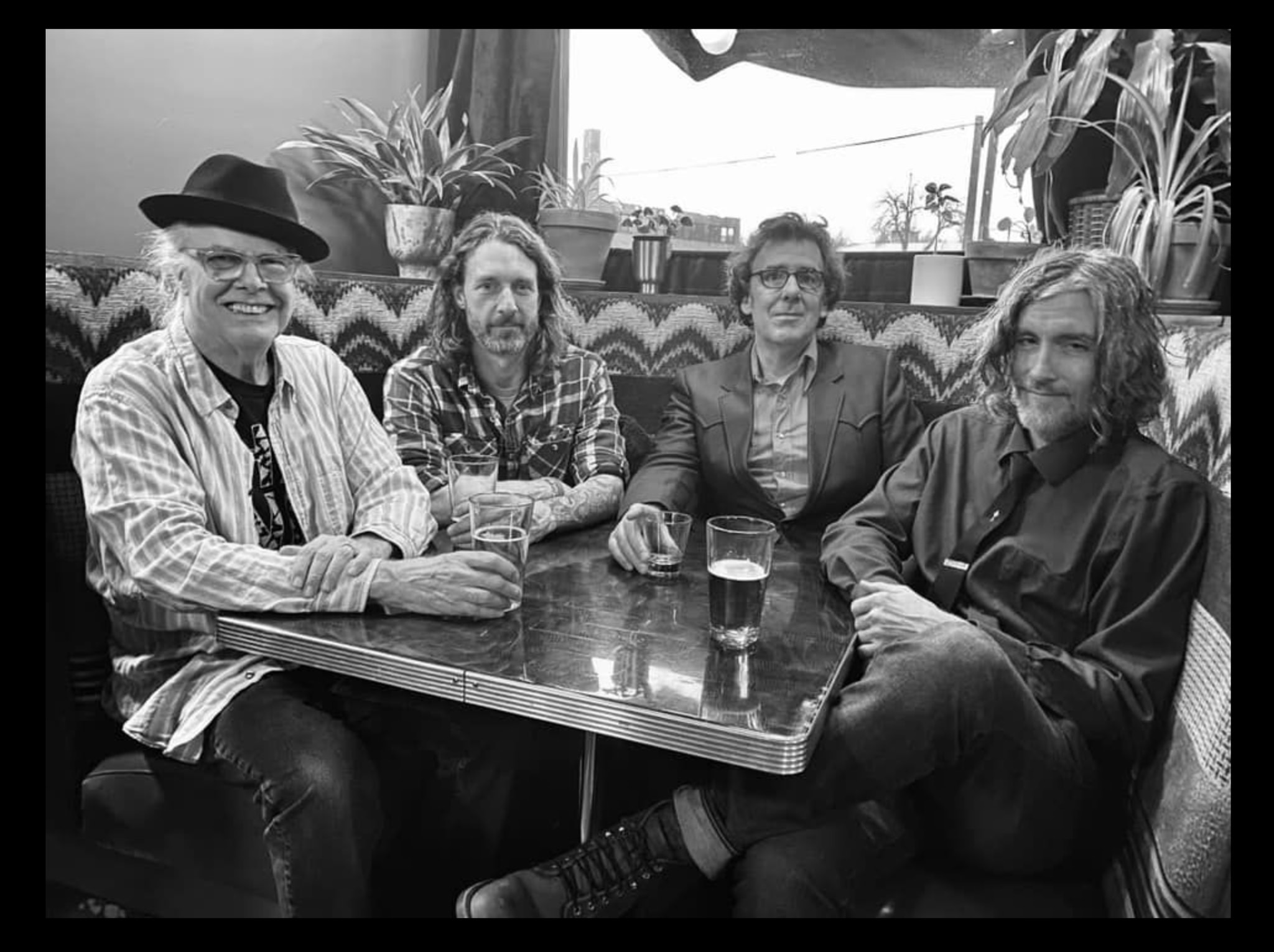 Born in Iowa and known as Minneapolis' best dressed songwriter, Doug Collins has been called "one of the most brilliant songwriters to emerge from the Twin Cities in nearly two decades" by Southern
Minn Scene. A born showman, he weaves in wry humor with soulful singing and emotionally power packed songs. His hooky mix of Beatles-esque pop and classic country are highlighted in his energetic shows, both solo and with his ace band The Receptionists. His last 2 CD's were voted
"Best Of The Year" by the Minneapolis Star Tribune and "Good Sad News" was voted #3 best American release in Spain's Ruta66 Magazine.
Doug spent most of his youth holed up in his parents' basement, playing guitar and pouring over Beatles' lyrics. After flunking out of college, he started writing songs, always knowing that that was what he was destined to do. He went on to perform with various bands in his 20's, but took a break after his son was born, turning his pen to playwriting and his guitar to playing in cover bands. Eventually he started writing more songs than plays and then in 2010, he returned his focus to songwriting, slowly building up a band of top notch country, roots and rock players, now known as
The Receptionists.
The 1st seeds of The Receptionists began when bassist and singer Charlie Varley started playing with Doug almost 20 years ago, but it wasn't until Doug focused again on his solo songwriting that the band filled out after drummer, singer and songwriter Billy Dankert, of Gear Daddies-fame, approached Doug after one of his shows and started sitting in with them in 2015. Pedal steel player Randy Broughten (Gear Daddies, Trailer Trash, Cactus Blossoms) recorded on one of the band's records and after playing just one gig, became a member of the band. This version of The Receptionists have been making music together since 2018, and since then they have been tearing up the Midwest music scene, sharing the stage with such acts as The Nadas and Rosie Flores. They are currently touring behind their new, highly anticipated country album "Too Late At Night".