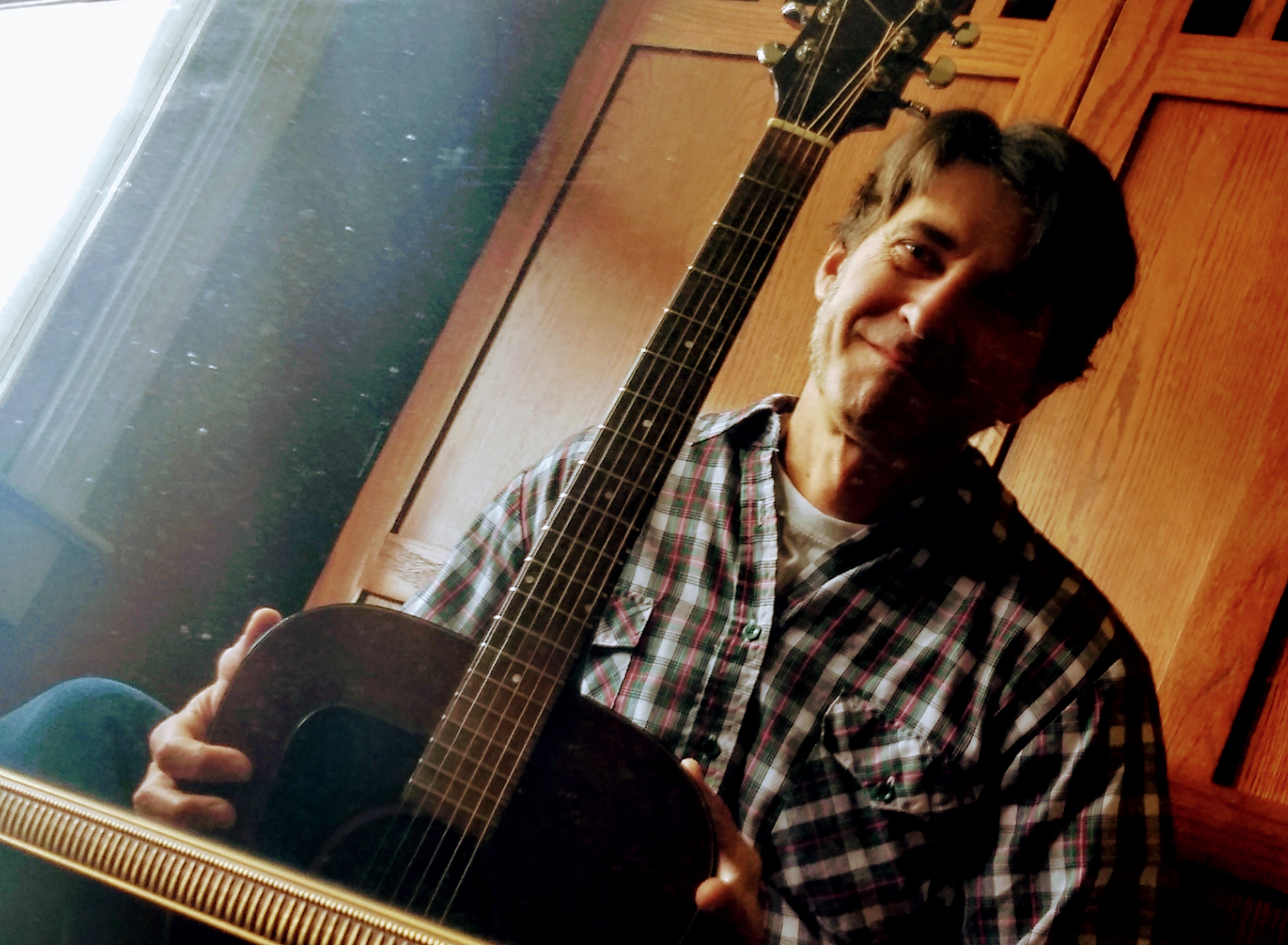 "Desmelik composes and plays the poetry of his heart: at times with the wide open rollick of an epic, and at others with the rawness of an artist who has lived with the dark and is brave enough to tell of it. Always, Desmelik is unflinchingly authentic and deep feeling, his range layered and long. Like the troubadours of old, he sings with a rare freedom, capable of juxtaposing the brutal and the beautiful in his music, a storyteller for our time." ~ Katherine Scott Crawford, award winning novelist
A journeyman musician with a troubadour's soul, Dave Desmelik is a veteran singer songwriter and instrumentalist based in Brevard, North Carolina, USA. A native of the american south, Desmelik is a natural born storyteller with an ear to the heartbeat of the everyday world and its flawed people. "Clues Of My Existence" is his 16th independent release of all original material.
Desmelik has played large festivals and tiny dive bars; opened for and shared the stage with notable artists like Drivin'N'Cryin', Tony Furtado, Black Lillies, and more. His albums have placed on the Euro Americana Chart, Roots Music Report, and more, and have been reviewed in Maverick Magazine, No Depression and Southeast Performer Magazine, among others. He's toured extensively across the US and abroad.
"Clues Of My Existence" reflects Desmelik's signature melding of americana, folk, and alt country, the lyrics and instrumentation showcase his impressive range. Consider the hint of rock guitar in 'Ivar The Boneless', Desmelik's nod to a character on 'Vikings', an acclaimed television series created in part from medieval Norse legend. "Everywhere I go, I look up, I have no choice, but my eyes are sharp and my hearing is keen, I may be a cripple from the waist down to my toes, but I know what I've heard, and I know what I've seen". Pair it with an aching plea and the campfire twang of pedal steel guitar in 'Rain Love. "How do you fix your sinking ship, so you don't drown? Where do you crash land your plane when it's going down?". It's a song so bitterly gorgeous it belongs on the soundtrack of a modern western, playing as a fire crackles beneath the dregs of a cold sunset, rough hewn men grown lonesome.
Though intensely personal, Desmelik's music does what only true art can, it connects us, no matter its subject or theme, to our shared human experience. Listening, we feel in our bones that this man knows us, that he gives voice to the feelings we often find unutterable.