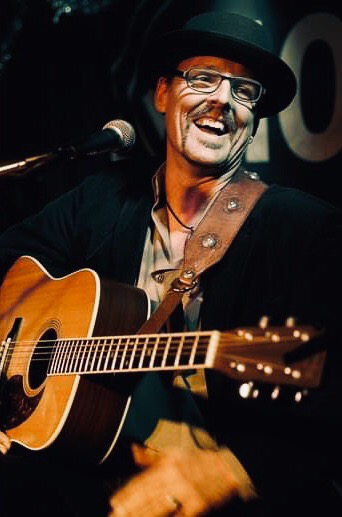 "We'll have a Corona Christmas in the year 2020. Practice social distance all around the family tree. Even sanitize the Santa hangin' from the old chimney, on this Corona Christmas, staying healthy as can be."
Pandemics are not the usual stuff of catchy Christmas songs, but Grammy nominated songwriter Brett Perkins of Pawnshop Preachers fame is no stranger to using light hearted arrangements to convey a deeper message.
Liva September Riis Perkins, Brett's 11 year old daughter, who also sings on the track, contributed several lyric ideas which emanated from a discussion on how to prevent the pandemic, and necessary precautions, from disrupting their family's gratitude for the blessings of each new day and the holiday season.
The result is an uptempo, feel good, toe tapping, humour infused country pop offering which also pays serious tribute to the many lives lost, as well as the front line workers who continue to tirelessly battle the outbreak.
Perkins is joined on the recording by Denmark's Grammy winning, reigning queen of country, Tamra Rosanes, who brings her warm, mature voice and youthful energy to the duet.
Tamra's son Noah Rosanes produced the single and played multiple instruments, backed by the solid Preachers rythmn section of Troels Alsted on bass and Jakob Rønlov on drums.
"Corona Christmas" is a tale of 2 generations of American expats, doing what they can to address and correct the destructive actions of the soon to be former US president, in a scenario and storyline reminiscent of a Charles Dickens story.