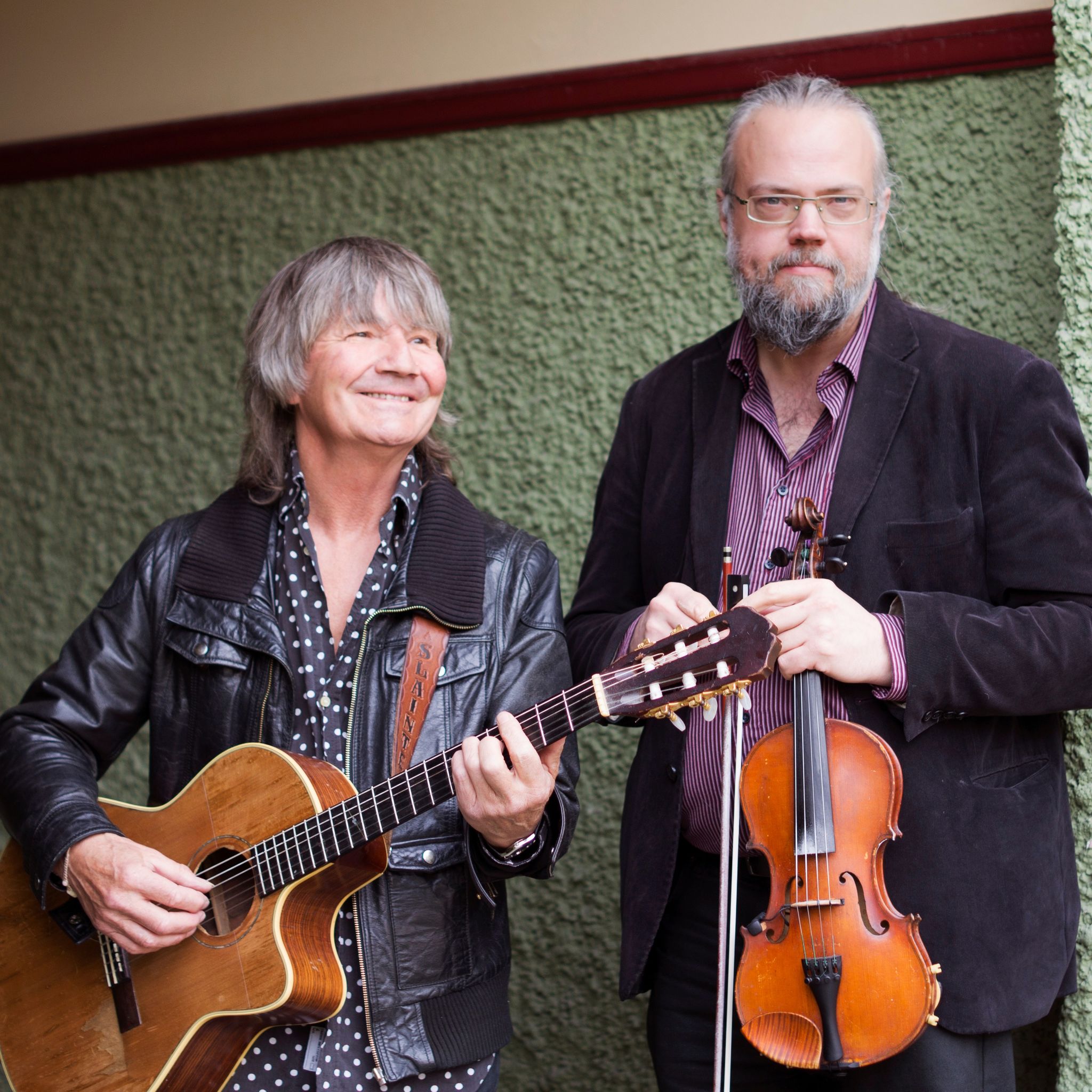 "Roy On The Hill" is the latest record release by singer songwriter, guitarist Billy Jones (and Slàinte).
40 years after his 1st LP, "Drinkin' At The Bar", 46 years and 10 vinyl and CD records now comes "Roy On The Hill", featuring 12 of his own compositions, songs of experience, and the ups and downs of life and love. The music on this record reflects the influences Billy has absorbed over the years, Irish, Scottish and American folk music, rockabilly, country, blues and roots music.
"Roy On The Hill" was recorded at Nobel Studios, Gothenburg, Sweden, engineered and produced by Dan Johansson and released by Billy's and Slàinte's own label Beejayzus Music. It will be on sale at all music outlets, including digital, Spotify, iTunes, Amazon, etc.
Billy Jones began playing in rock and pop bands in the early 60's, aged 15. Born in Edinburgh, Scotland, of Irish ancestry, he grew up in Bathgate which was, in those days, a busy industrial, steel, mining and railroading town in the Scottish Lowlands. He had a long and varied career in Scotland with 1000's of gigs throughout Europe and America. He now lives and works in Sweden, with regular home concerts at the Edinburgh Festival.
Billy's regular band is Slàinte. The core of this group of musicians is Billy on guitar and vocals, and Jonas Liljeström on fiddle and percussion.