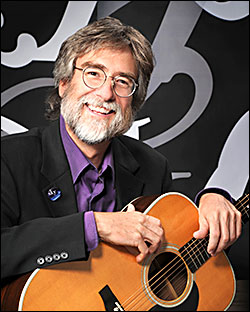 "It's all right with me if you want to go home, it's all right with me, I can sink on my own, but I will be the last refugee". So goes the chorus of singer songwriter Bill Price's final song, "The Last Refugee", written for and connected to his ambitious "I Can't Stop Looking At The Sky" musical, litterary and design odyssey. He says it sums up not only the project but also what it's like to be a creative person with an artistic vision that only he can clearly see.
Looking back, Price says he was drawn to the songwriting aspect of music. "I was inspired by certain music to try and do a similar thing, and I still am". In 2003 Price released his 1st album of original material, "Bones & Apples". He also teamed up with Indiana bluesman Gordon Bonham to form The Brains Behind Pa, a three, four or sometimes five piece band inspired by Dylan's songs and influences. The result was "Old Hat", an EP that contains 7 traditional folk and blues songs.
The follow up album, "Better For The Deal", released in 2006, has 15 original songs and strongly reflects the band's influences. Price released "The Circus & The Gallows", a 3 song CD single, in 2007. In 2009 he released "With The Eye Of A Skeptic", a full length, acoustic based CD.
All of Price's releases have received good reviews and radio airplay in Europe, but "the reception to the 'Skeptic' album was the most positive and extensive that any of my albums had received up to that point", Price says.
In 2018 Price releases a 5 song EP, "Digging Deeper Toward The Sky" as a follow up companion to "I Can't Stop Looking At The Sky". It is his 7th release.