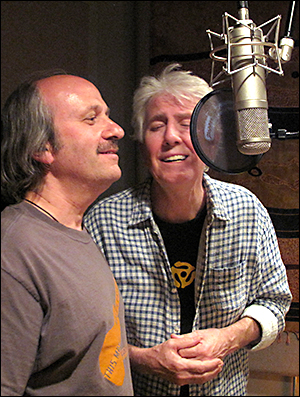 Barry Ollman has been making music since the age of eight, but it took a burst of creativity later in life to give rise to this surprising and elegant musical statement. These ten songs are varied and intriguing, and each one has a reason to be...
With his first album of original music, "What'll It Be?", Barry Ollman has assembled an intensely personal and highly musical collection of songs that tells his story in a way that may make you feel that he is telling yours...
Featuring memorable performances by two time Rock and Roll Hall of Fame inductee, Graham Nash (The Hollies and Crosby Stills & Nash & sometimes Young), founding bass player for Bruce Springsteen & The E Street Band, Garry W. Tallent (himself a 2014 inductee into the Rock and Roll Hall of Fame), classical composer and jazz legend, David Amram (collaborator with Jack Kerouac, Charlie Parker, Dizzy Gillespie, Pete Seeger, Leonard Bernstein, performer at every Farm Aid concert to date...) inspired composer and keyboardist for the Crosby Stills & Nash band, James Raymond, the first couple of the long running and much beloved radio show Etown, Nick and Helen Forster (Nick also being an original member of the highly influential Bluegrass group Hot Rize), Etown's revered drummer and percussionist Christian Teele, co-producer, engineer and multi-instrumentalist, Dave Beegle and other inspiring musical contributors.
"What'll It Be?" will draw you back for repeated listenings as the thoughtful songwriting charms and evokes deep feelings of insight and appreciation for the sweetness and wonder of life on this lovely planet...