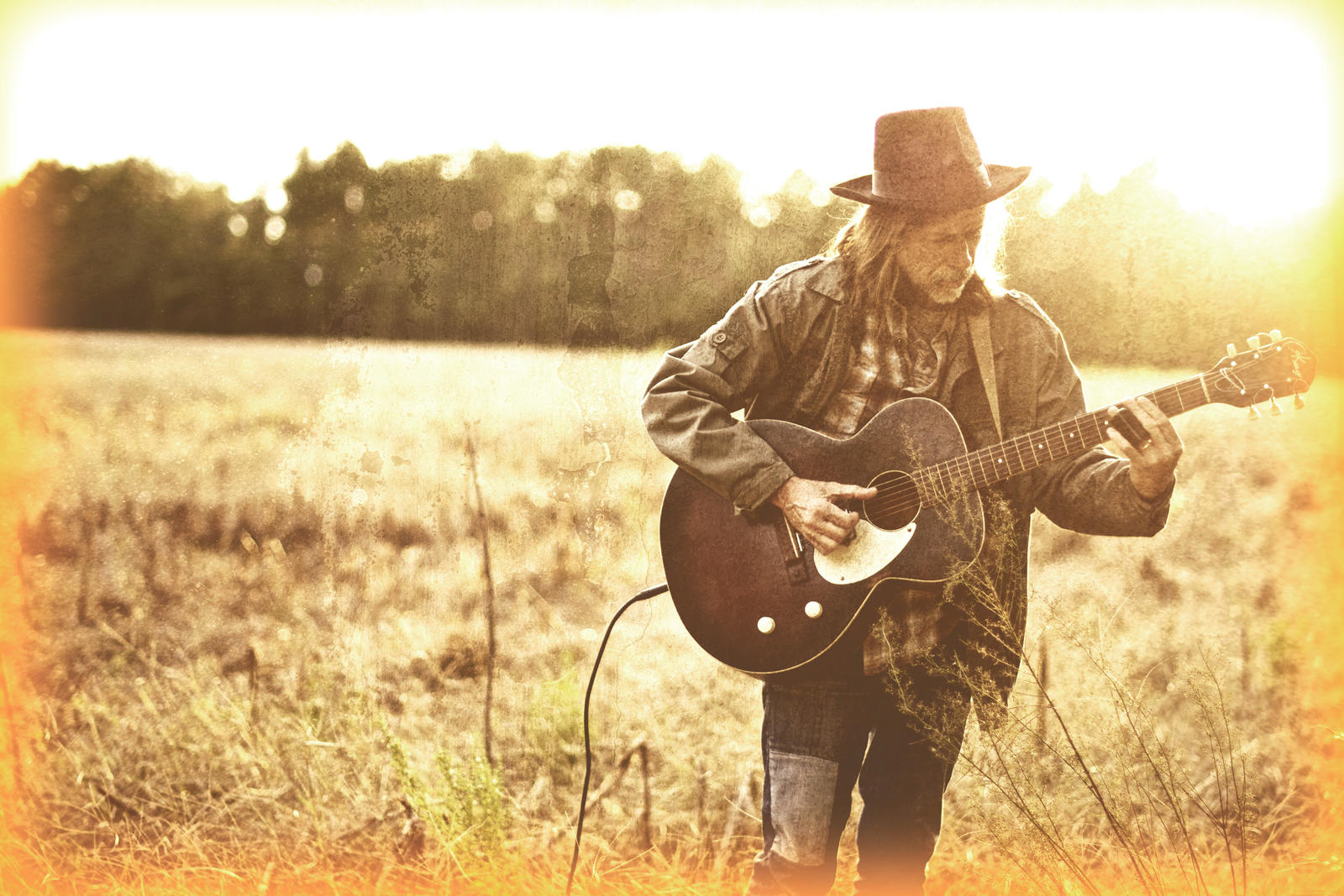 Anthony Crawford, born May 5, 1957, in Birmingham, Alabama, was a "star" in the hospital nursery where he was tagged "Pistol Pete" by the nurses, and has been known by his parents as Pete ever since. His musical talent began to bud at age five when asking for a twelve string guitar. His little hands were too small to fit around the neck and the guitar was later replaced. He had a natural yearning to pursue music and will tell you that he was/is influenced by everything really.
"I always wanted to feel the coordination between both hands, always fascinated by artists who could finger pick. I never thought of music as an avenue to be famous...it was the act of doing it that intrigued me. It was never a self serving highway of success in my mind. And still to this day it is about the love of music instead of what it can do for me."
By the time Anthony was older, he and his brother cut grass and worked odd jobs in order to buy a Martin guitar. This really inspired him, and the Martin became his constant companion. Anthony began performing while in Mt. Brook High School, singing in such school productions as 'South Pacific'' and 'Fiddler On The Roof'. He also performed in a couple of nightclubs around town which brought plenty of recognition and a steady following. After winning a contest in downtown Birmingham, he found himself on the stage of The Grand Ole Opry with Roy Acuff.
Nashville became home to Anthony, performing live at Opryland, touring with the Sonny James Band, and doing television shows with Ralph Emery and Hee Haw. He caught the eye of many in Nashville including Rounder Records and Little Dog Records. After traveling throughout the Southeast, playing various string instruments, his associations expanded to include tours with Neil Young & The Shocking Pinks, Neil Young & The International Harvesters, Neil Young & His Electric Band, Steve Winwood ('Roll With It'-tour), Dwight Yoakam, Pegi Young Band, Nicolette Larson and Blackhawk. He currently is on the road touring with Neil Young on what's been coined 'The Neverending Tour', otherwise known as 'The Continental Tour'. Playing improvisational blues riffs on Neil's 'Tonight's the Night and 'Speakin' Out', Neil has taken full advantage of what Anthony is capable of bringing to the table and he has not disappointed.
Known in the industry not only as a musical prodigy for the ability to play any instrument, Anthony has proved himself to be a gifted photographer as well, taking the album cover photo for Neil Young's 'Chrome Dreams II'. His inspiration came from seeing Neil's old rusted out cars at his home in Redwood City, CA while rehearsing for the Chrome Dreams Continental Tour. The collection can now be viewed at various museums throughout California.
With a seemingly unending array of gifts, videographer has now been added to Crawford's list of professions, soon releasing a new documentary on CD/DVD titled, 'On The Road With A Rock Star' that captures day to day life with Neil Young and the gang as well as internal thoughts and views while on the road.
A prolific songwriter, Crawford has unbelievably written over four-hundred songs and had them recorded by artists such as Steve Winwood, Pegi Young, Kenny Rogers, Lee Greenwood, Nitty Gritty Dirt Band, Billy Burnette and Lorrie Morgan. It's no wonder his talent has lead him to the forefront of musical greats. Having created several solo albums including his self-titled debut album and 'Radio Cafe', his latest, 'Five Is Red', is his proudest accomplishment to date. It is a true collaboration recorded with the band Everest (who records on Neil Young's Vapor Records), as well as Bo Koster from My Morning Jacket.