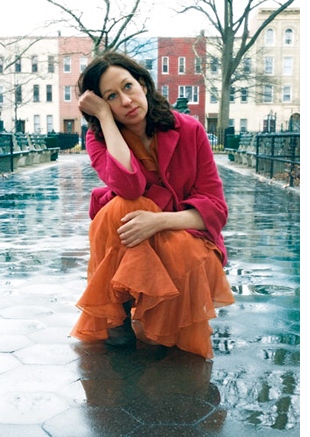 "Sheffield Streets" marks the triumphant return of one of America's singular songwriting voices.
Over a decade of performing and recording, Amy Allison's unforgettable voice has drawn endless comparisons to a host of singers from Loretta Lynn to Billie Holiday.
Still, it is her tuneful, eloquent songcraft that continues to draw the strongest accolades from critics, fellow artists and devoted fans. Her body of song transcends genres and eras, melding traditions of old and new country, brill building pop, folk blues, show tunes and jazz standards. Her songs of love, longing, heartache and melancholy are at once sophisticated, heartfelt and instantly memorable.
Amy is the daughter of Mose Allison, renowned jazz musician and songwriter, and grew up on Long Island, a suburb of New York City.
The 11 original tunes on "Sheffield Streets" are the culmination of a lifetime of songwriting, and are arguably her best yet. With heart-tugging balladry, humor, and a down-but-not-out fortitude in the face of adversity, her style is at once nostalgic and contemporary, poetic and plain.
Producer Don Heffington (Bob Dylan, Lone Justice, etc) wisely puts Amy's voice front and center, keeping the arrangements earthy, memorable and tailored to each song.
From the girl-group harmonies and pop verities of lead-off single "Why Must it Be?" to the strangely smouldering yet wistful ballad "Anywhere You Are", Heffington's vivid production colours Allison's material perfectly.
The one non-original is a wry duet with long-time fan Elvis Costello on a cover of her father Mose Allison's 1969 classic "Monsters of The Id" featuring a gorgeous solo by Mose.