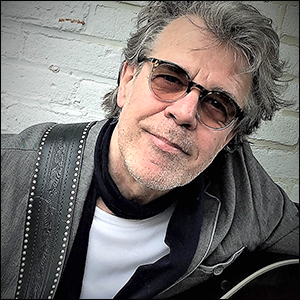 HEMIFRÅN UNFORTUNATELY DOESN'T WORK AD VANDERVEEN'S NEW ALBUM "HEART OF EVERY TOWN"
Ad Vanderveen has earned a reputation as one of the finest singer songwriters in the contemporary folk and roots genre. Although born a Dutchman, half his family are Canadian and it's this part of the world his musical roots can be traced to.
Since the days before it was called americana, Ad has been exploring his songwriting muse through a mixture of rock 'n' roll, folk and country, working in many bands before finding his own voice as a solo artist in the early 90's.
Since then, Ad has built up an impressive catalog of more than 20 solo CD's and numerous side projects, working with many great musicians all over the world such as, Al Kooper, Al Perkins, Leland Sklar, Herman Brood, Flaco Jimenez, Iain Matthews, Eliza Gilkyson, Eric Andersen, David Olney, to name just a few.
Recently in 2017, after hearing Vander veen's latest album "Worlds Within", none other than Van Morrison, invited him as an opening act. Ad Vanderveen 's live and record performances have garnered him high praise from critics, as well as from a long list of renowned colleagues.